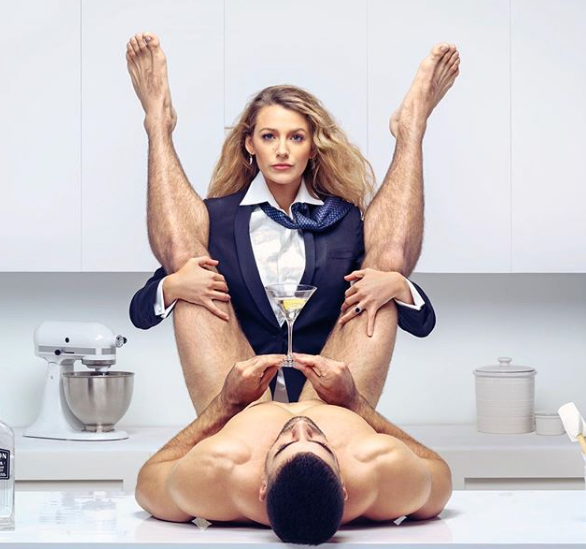 (Photo: Blake Lively in A Simple Favor. Lionsgate/Tim Palen)
As part of a themed shoot for her new movie A Simple Favor, Blake Lively posed in a masculine power suit with a nude male model.
Lying on the kitchen work surface before her was Thomas 'The Boxer' Canestraros; a two-time kickboxing World Champion turned model. Thomas could be seen holding up a martini; his legs spread apart in a V shape in Blake's hands.
A Simple Favor is in theaters now.