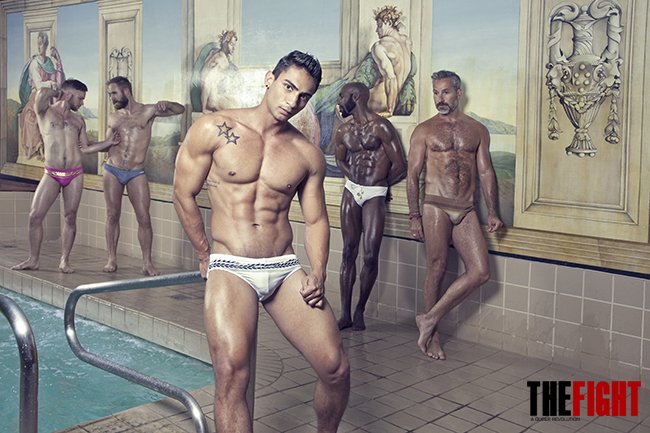 Photo By DUSTI CUNNINGHAM
Roman Holiday Spa "Health Clubs" have been added to the list of gay spaces that are forever lost to COVID-19, reports WEHO TIMES.
Both gay men's bathhouse locations, one at 12814 Venice Blvd in Mar Vista, and the other at 14435 Victory Blvd, in Van Nuys, survived the AIDS epidemic in the 80s and 90s, only to then shutter during the coronavirus pandemic in 2020. The sister locations were quietly put for sale with zero notice from its owners or any fanfare from the numerous patrons it has served for roughly 52 years.
A photoshoot by photographer Dusti Cunningham in THE FIGHT took place at the Van Nuys location in 2015. The photo spread titled At The Baths, include models David Rest who was on the cover of THE FIGHT that month, and club promoter, go-go dancer and Rupaul's Drag Race pit crew alumnus Shawn Morales to name a few. The models can be seen at various parts of the now shuttered spa.
SEE THE FEATURE HERE:
AT THE BATHS