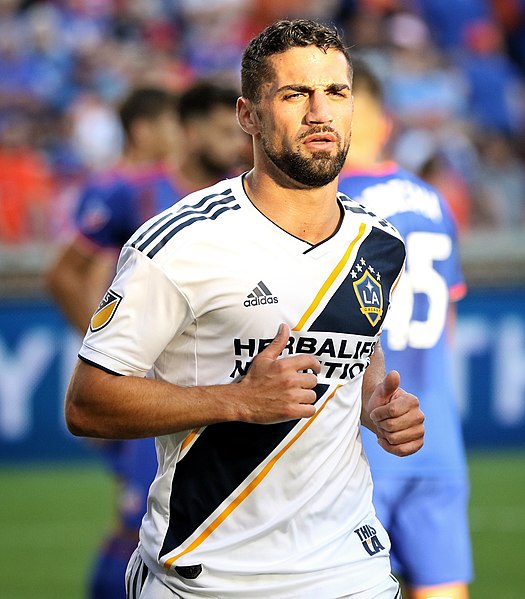 Sebastian Lletget. Photo: Jamie Smed, CC BY 2.0, via Wikimedia Commons
Los Angeles Galaxy midfielder Sebastian Lletget has been suspended two games and fined an undisclosed amount for use of a homophobic slur earlier this month, Major League Soccer announced Friday, reports Sportsnaut.
Lletget will miss Sunday's game against the New York Red Bulls and a May 2 match against the Seattle Sounders. The 28-year-old will also be required to attend diversity, equity and inclusion training.
Lletget used the slur in a video he posted to his Instagram account. He later deleted the post and issued an apology.
READ MORE HERE:
LA Galaxy's Sebastian Lletget suspended for homophobic slur