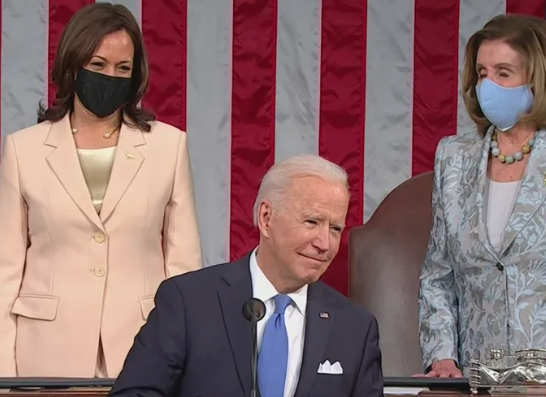 In his first joint address to Congress, President Joe Biden on Wednesday sent an unequivocal message to the transgender community: "To all transgender Americans watching at home, especially the young people. You're so brave. I want you to know your president has your back," reports NBC News.
His remarks come amid a wave of state bills targeting transgender people, particularly trans youth. As of this week, at least six states have signed bills into law that restrict gender-affirming care for minors or ban trans student athletes from competing on school sports teams that align with their gender identity. 
During his speech, Biden also reiterated his support for the Equality Act, federal legislation that would modify existing civil rights laws to add protections against discrimination on the basis of sexual orientation and gender identity. The Equality Act passed the House in 2019 but has yet not received a vote in the Senate.
READ MORE HERE:
https://www.nbcnews.com/feature/nbc-out/biden-transgender-americans-your-president-has-your-back-n1265836