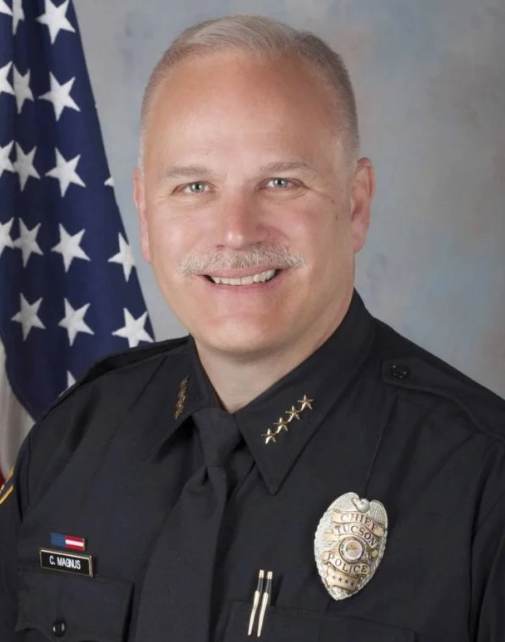 Photo: Chris Magnus
President Joe Biden nominated the chief of the Tucson Arizona Police Department to lead U.S. Customs and Border Protection, the country's border enforcement agency that is grappling with an increase in the arrival of migrant children and families, reports AZCentral.
The White House announced Monday the nomination of Chris Magnus, a critic of former President Donald Trump's immigration policies.
"I am, of course, very honored to be nominated by the President to lead Customs and Border Protection. I look forward to speaking with senators and hearing their thoughts and concerns," Magnus said in a statement.
If confirmed, reports The New York Times, Chief Magnus, who is gay and married to the former chief of staff to the mayor of Richmond, Calif., where he worked as the police chief, would also step into one of the Biden administration's most politically divisive challenges: how to handle a record number of children and teenagers along the border that the administration has so far failed to release from detention facilities.