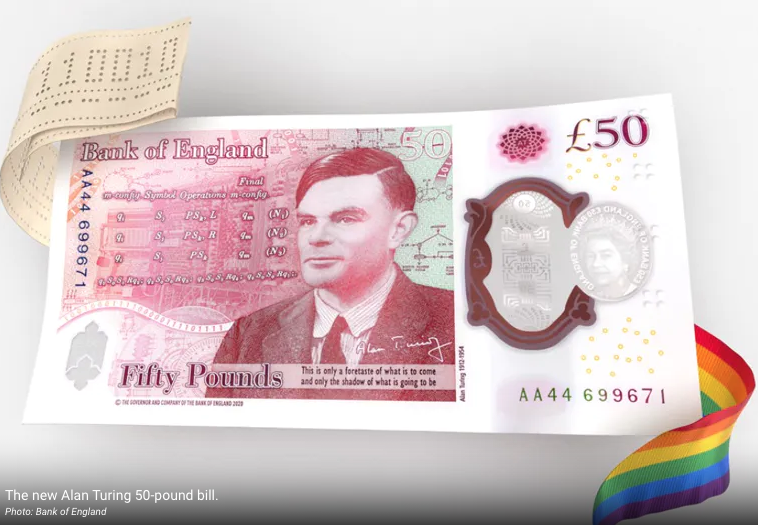 The Bank of England has just released the design for the new £50 bill that features Alan Turing, reports LGBTQ Nation.
Turing was a gay mathematician whose theories were highly influential in the development of computer science, and his work during World War II helped Allied forces crack coded Nazi messages and defeat Axis forces, a crucial part in winning the war.
After World War II, he was prosecuted because he admitted to having a relationship with another man and was forced to take feminizing hormones.
In 1954, he died at age 41 and his death was recorded as a suicide. In 2013, Queen Elizabeth II pardoned him.
READ MORE HERE:
https://www.lgbtqnation.com/2021/03/design-new-50-note-featuring-gay-mathematician-alan-turing-released/