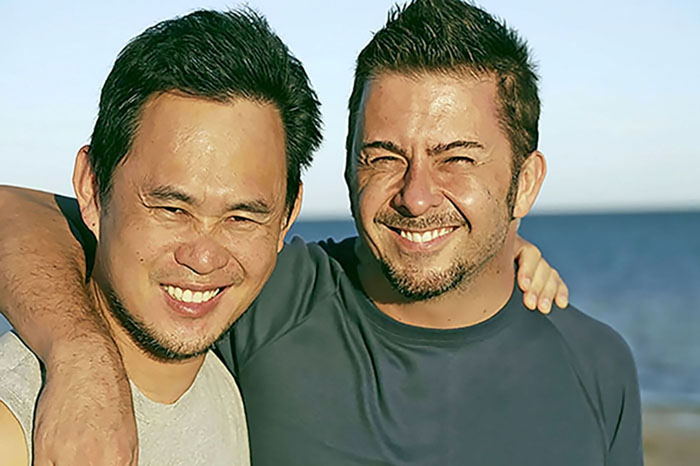 Dignity Health—St. Mary Medical Center continues to expand service offerings to the local communities.
While the early days of 2021 have reflected the continued challenges that the year prior brought with it, there is a sense of hope growing that the worst days of the COVID-19 pandemic are behind us. Just before the start of the year, St. Mary Medical Center began vaccinating staff members and has now switched gears to providing the vaccine to eligible members of the Greater Long Beach Community.
"Our top priority at St. Mary has always been the safety and well-being of all our patients, especially while navigating the course of the pandemic," shared Carolyn Caldwell, St. Mary Medical Center's Hospital President. "We are so privileged to serve the local community, particularly through programs such as our CARE Center, which is committed to providing high-quality, compassionate care and accommodating to the growing needs of our community. I am so proud to be part of the St. Mary family that has worked so hard to advance social justice for all and continuing to nurture those have come to rely on our facility as their hospital of choice."
As an unwavering pillar in the Greater Long Beach Community, the CARE Center, which has advanced its service offerings and become one of the largest and most comprehensive LGBTQ health centers in the area, continues to impact the members of the community it serves, while expanding its services in a variety of ways. Paul Lovely, Executive Director of the CARE Center, remarked, "The CARE Center has seen a tremendous increase in mental health needs in the community and has responded via telehealth services, all while staying committed to delivering compassion and providing thousands of individuals with essential resources and care."
Throughout the course of the pandemic, the CARE Center has received extra grant funding to meet the needs of the local community, ensuring its Food Pantry could sustain the increased needs of its clients in receiving proper nutrition. Additionally, CARE has maintained the faculties of its medical and dental clinics, including walk-in PrEP, PEP, and STI services for all. Finally, with the emotional and mental stressors triggered by the pandemic, the CARE Center has placed a strong emphasis on its behavioral health service offerings by offering telehealth counseling and emotional support.
Being the only Long Beach-based health care provider that has earned the Human Rights Campaign Foundation's "LGBTQ Healthcare Equality Leader" designation, the CARE Center carries a significant responsibility to meet the growing needs of the surrounding community and to maintain its services in spite of the challenges posed by the pandemic. "It is important to remind our community members that we are still here to help in any way that we can and fulfill the needs of our community, even while we continue navigating these challenging times."
---
For more information about the CARE Center at St. Mary, visit www.dignityhealth.org/stmary/care.