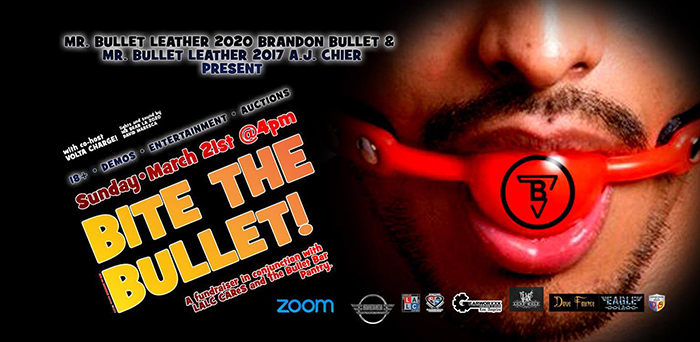 SATURDAY, MARCH 13
SKYLIT: HOME IS WHERE YOU QUEER YOUR HEART GROUP READING 5PM
https://www.crowdcast.io/e/skylit-home-is-where. Anthologizes contemporary queer writers and artists creatively thinking through the complex and fluid realities in the U.S. and abroad. 
LGBT HOMELESS DROP-IN 8AM–1PM
Lower Sweetland Hall, 504 N Camden Drive, Beverly Hills, CA 90210. Volunteer to help All Saints' host a brunch for homeless LGBT youth at the Youth Center on Highland, For more information or to volunteer, contact Joe Becci; jcbecci@gmail.com
YOU'VE GOT MALE: CYBER EDITION/SAVE PRECINCT FUNDRAISER 8PM-9:30PM
Online: youvegotmale.live. Benefit for the Save Precinct Fundraiser. Saveprecinct.com. The You've Got Male 90s/Y2K dance party moved from Precinct DTLA to your living room with a new Cyber edition!!
SUNDAY, MARCH 14
VIRTUAL PAINT CLASS SUPPORTING THE BEA ARTHUR FUND 12PM-2PM
Tickets: https://www.eventbrite.com/e/virtual-paint-class-supporting-the-bea-arthur-fund-tickets-134602314145. The money raised through the Bea Arthur Fund helps support operational costs of the Bea Arthur Residence (an 18 bed, long term housing facility for homeless LGBT Youth) and assists the Ali Forney Center in acquiring additional sites to provide needed housing.
THURSDAY, MARCH 18
TRANS IS BLACK AND BLACK IS TRANS?: THE SPECULATIVE REFUSAL OF BLACK/QUEER/TTANS/FEMINISM 5PM
Register: performingarts.mills.edu/programs/trans-studies-speaker-series. A Conversation between Tavia Nyong's and Susan Stryker, presented by Mills College Trans Studies Speaker series.
FRIDAY, MARCH 19
DRIVE 'N DRAG: LOS ANGELES 7PM
Rosebowl Stadium, 1001 Rose Bowl Dr, Los Angeles, CA 91103.
Have no fear, because 2021 is here! Suit up, find your sidekick and get ready to Drag 'N Drive with Bianca Del Rio and the super queens of Rupaul's Drag Race.
SATURDAY, MARCH 20
TOM OF FINLAND: PEN AND INK 1965-1985, 10:30AM–4:30PM
David Kordansky Gallery, 5130 W. Edgewood Pl, Los Angeles, CA. An exhibition of finished and preparatory drawings in pencil, pen, ink, marker and gauche. Together, these pictures demonstrate the breadth of graphic production key to Tom of Finland's creative output throughout his lifetime. Runs through May 1.
SUNDAY, MARCH 21
BITE THE BULLET 4PM–7PM
Bullet Bar, 10522 Burbank Blvd, North Hollywood, CA 91601. A fundraiser in conjunction with LALC CAReS to raise money to help our community.