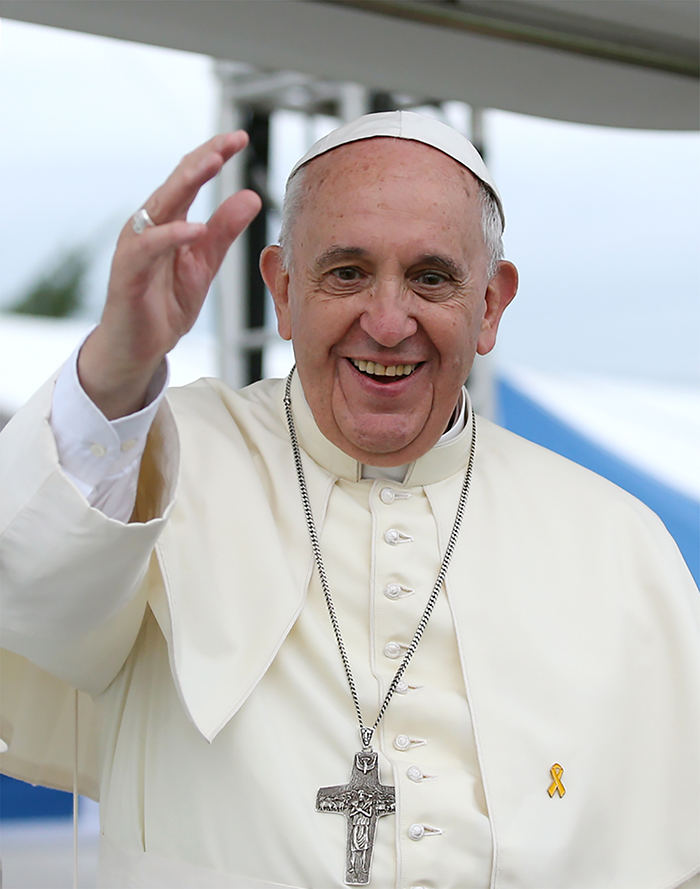 (Pope Francis)
The Roman Catholic Church cannot bless same-sex marriages, no matter how stable or positive the couples' relationships are, the Vatican said on Monday, reports NPR.
The message, approved by Pope Francis, came in response to questions about whether the church should reflect the increasing social and legal acceptance of same-sex unions.
"Does the Church have the power to give the blessing to unions of persons of the same sex?" the question asked. "Negative," replied the Vatican's Congregation for the Doctrine of the Faith, which is responsible for defending Catholic doctrine.
The church says its answer regarding same-sex couples "declares illicit any form of blessing that tends to acknowledge their unions as such."
READ MORE HERE:
https://www.npr.org/2021/03/15/977415222/illicit-for-catholic-church-to-bless-same-sex-marriages-vatican-says