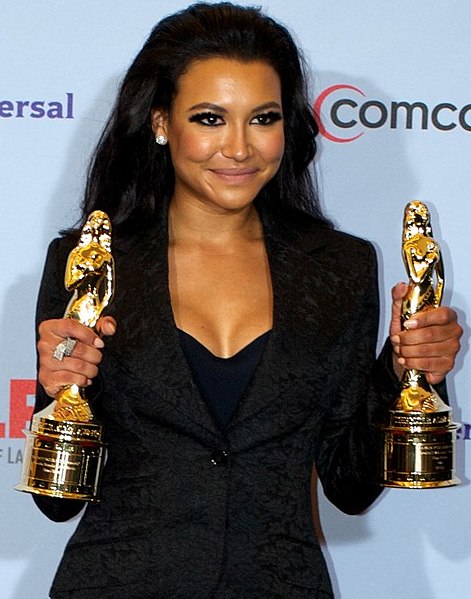 (Photo: Naya Rivera, via Wikipedia Commons)
The cast of the hit show Glee will be reuniting at the 32nd Annual GLAAD Media Awards ceremony, the LGBTQ advocacy organization announced this week, reports LGBTQ Nation.
They will be honoring their late fellow cast member Naya Rivera. The out actress was 33 when it was announced that she died in July. Her body was recovered from a lake after she had went missing, and her four-year old son, Josey, was found alone on a boat the two had ventured out on.
Rivera played Santana Lopez, a lesbian cheerleader, on the hit television show from 2009 to 2015. Lopez was initially a recurring character, then became one of the core characters for the series by the show's second season. The cast will honor her coming out on the show, which aired 10 years ago this year.
The 32nd Annual GLAAD Media Awards will air April 8 at 8:00 PM EST. Hosted by Niecy Nash, it will stream on YouTube followed by airing on Hulu at 10:00 PM EST and available for streaming for months later.
READ MORE HERE:
https://www.lgbtqnation.com/2021/03/cast-glee-will-reunite-honor-late-actress-naya-rivera-glaad-awards/