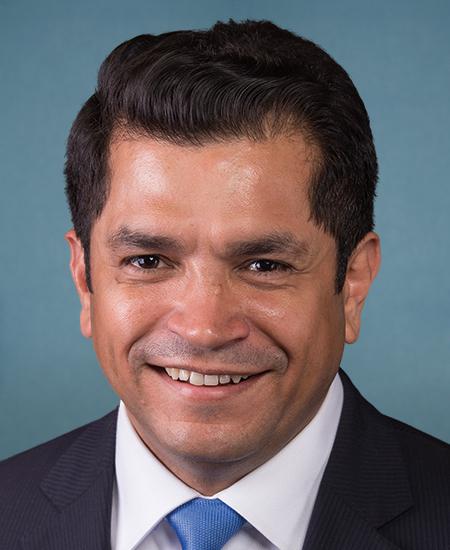 (Rep. Jimmy Gomez)
A Democrat has launched a bid to expel QAnon conspiracy theorist, transphobe and "worst human of 2021" representative Marjorie Taylor Greene from Congress, reports Pink News.
California representative Jimmy Gomez (D) introduced a resolution Friday (19 March) to expel Greene (who once tried to ban Pride flags at US embassies), claiming that the Georgia Republican's involvement in the QAnon conspiracy theory "advocated violence against our peers, the speaker and our government."
An investigation earlier this year by CNN showed that before Greene took office, she had showed her support for several social media posts about executing Democrats, including one calling for a "bullet to the head" of Nancy Pelosi. It was also revealed that in 2018, Greene told commenters on social media that the "stage is being set" for Barack Obama and Hillary Clinton to be hanged.
According to NBC News, it is not yet clear whether Gomez's resolution will be put to a vote, but speaking in the House of Representatives he said he was calling for her expulsion because he believed his "Republican colleagues, and one in particular, wish harm upon this legislative body."
READ MORE HERE:
Democrat launches bid to remove transphobe Marjorie Taylor Greene from Congress