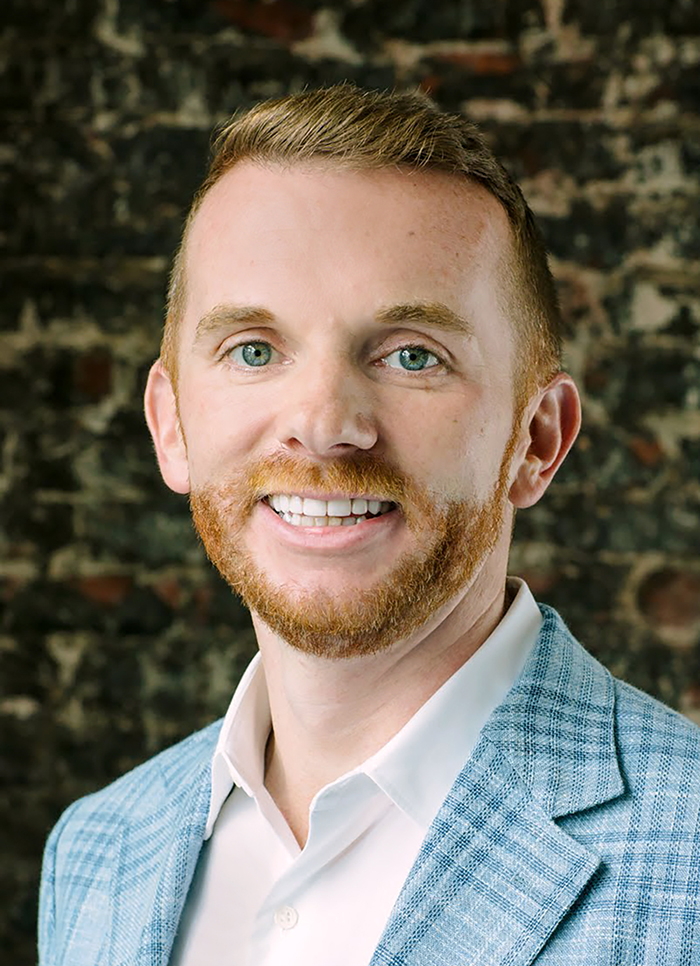 An interview with Joe Hollendoner, the upcoming CEO of the Los Angeles LGBT Center
BY MARK ARIEL
Last month the Los Angeles LGBT Center's Board of Directors announced Joe Hollendoner, CEO of San Francisco AIDS Foundation, will become the Center's next leader. 
Hollendoner will assume the role of executive director on July 6 and work with Center CEO Lorri L. Jean prior to succeeding her as CEO upon Jean's retirement in July 2022.
Here are ten facts we learned about Joe during an interview with THE FIGHT on his upcoming new position.
1

HE BEGAN WORKING FOR THE COMMUNITY AT AGE 17
"Shortly after coming out at 16, I began attending an LGBTQ youth drop-in center in the suburbs of Chicago. I received so much support from that group and knew I wanted to give back to my community. So, I began volunteering and was hired as a part-time facilitator of the center's weekly groups when I was 17 years old."
2

 

HE IS FROM THE "HOME OF THE SWAP-O-RAMA"
"I grew up in the suburbs of Chicago—Alsip, specifically. Alsip is best known for being 'Home of the Swap-O-Rama.'"
3

HE MOVED TO SAN FRANCISCO IN 2016
"My husband, dogs, and I moved to San Francisco in 2016 when I began working at San Francisco AIDS Foundation. We have moved four times within San Francisco during our five years here. We love the community we have built here—not to mention how close we are to Sonoma!—but are looking forward to being somewhere a bit warmer.
4

FIRST VISITED LA AS A TEENAGER
"My first time in Los Angeles was when I was 17. My family did a road trip along the California coastline that summer. I was so hopeful that I'd see a celebrity while in LA during our trip but, unfortunately, I never did."
5

WAS MESMERIZED BY CENTER CEO LORRI L. JEAN
"Three weeks after starting at San Francisco AIDS Foundation, I found myself on my first AIDS/LifeCycle which is an event the Foundation partners with the Los Angeles LGBT Center to produce. Lorri and I met right before the 2016 event and became fast friends. She's a storyteller like none other, and I just remember being so mesmerized by her humor, passion, and ability to inspire."
6

HIS PROUDEST MOMENT AT SFAF
"The creation of San Francisco AIDS Foundation's current strategic plan in 2019 is my proudest accomplishment because it set SFAF on a clear path to become an anti-racist organization and to center BIPOC communities within its programmatic and advocacy work. The plan has guided SFAF in everything it does since its adoption, and I'm certain it will continue to be the roadmap used by the board and staff to advance the organization's work into the future."
7

HE'S BEEN MARRIED ALMOST THREE YEARS
"My husband, Bill, and I have been married for almost three years but started dating almost nine years ago. We met in Chicago as part of an AIDS marathon training program. Bill is originally from Rhode Island and has spent much of his career as a teacher within public school systems. We have two dogs who are both five years old: Bolt (a Boston terrier) and Thor (a pug).
8

FAVORITE MOVIE
A League of their Own is probably my favorite movie of all time. Penny Marshall, Rosie O'Donnell, Madonna, Geena Davis—what's not to love?
9

FAVORITE SINGER
"My favorite singer (and songwriter) is Dolly Parton, but my favorite concert of all time was Tina Turner's farewell tour."
10

WHAT IS ONE THING NO ONE KNOWS ABOUT YOU?
"I was a contestant on The Price Is Right!