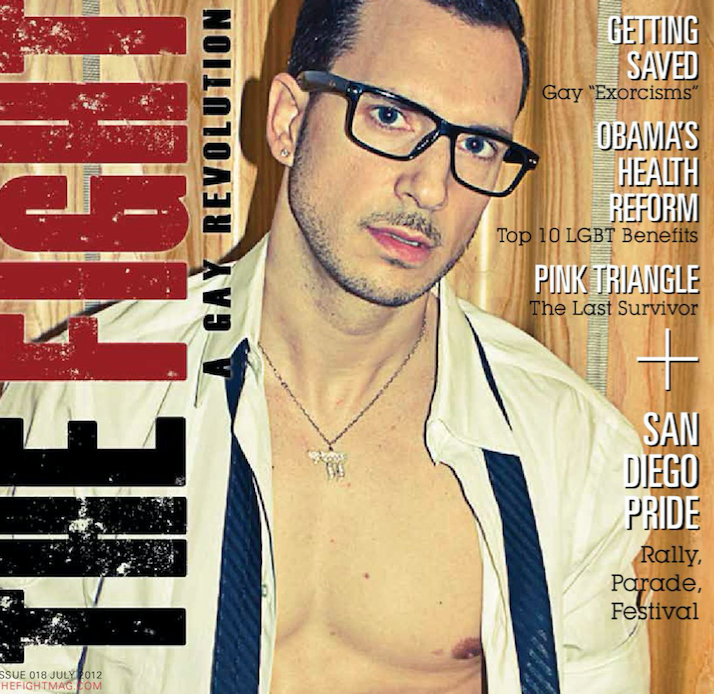 (Ari Gold, on the cover of THE FIGHT, July 2012)
According to reports, New York City-based dance artist Ari Gold has died at age 47, reports Out. 
Having just celebrated his birthday earlier this month, the death comes after a long battle with cancer. Many have posted their condolences online.
Gold released seven albums as a part of his career. He released music as an out gay artist and started his career in the early 2000s. He is best known for "Where the Music Takes You," which featured Sasha Allen. His music video "Wave of You," released in 2004 was the first video by an out LGBTQ+ artist to world-premiere on Logo according to Boy Culture. He went by names like Sir Ari and GoldNation in addition to Ari Gold. 
READ MORE HERE:
https://www.out.com/news/2021/2/14/trailblazing-queer-artist-ari-gold-dies-age-47