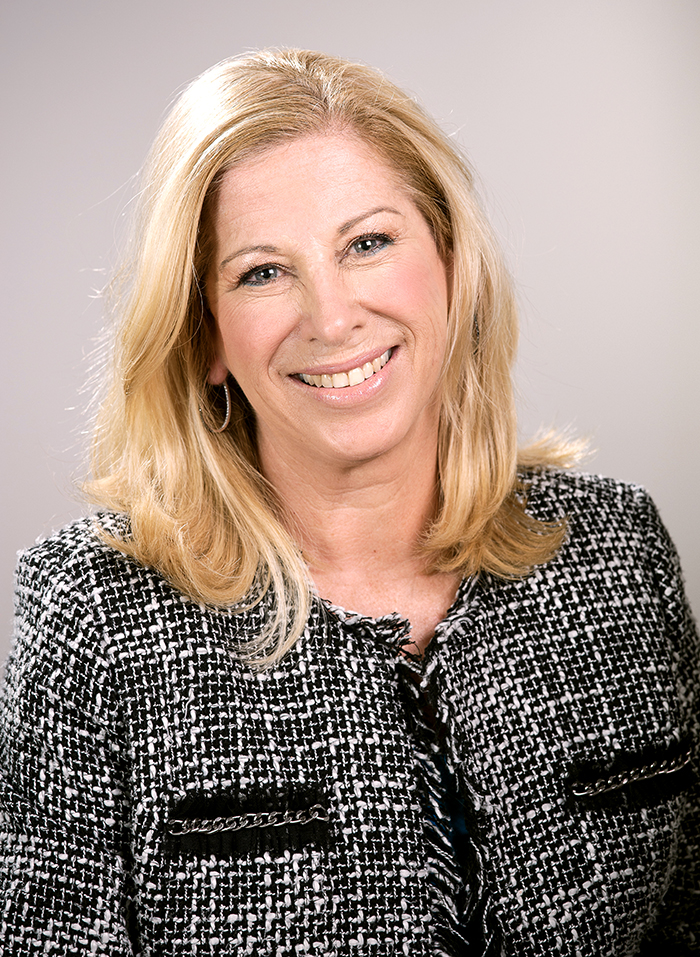 Beverly Hills Egg Donation's Robyn Perchik on embarking on a journey with an egg donor
BY VICTOR MELAMED
Robyn Perchik is the managing partner of Beverly Hills Egg Donation (BHED), a popular egg donor agency based in Southern California. Though the agency's roots are in Southern California, BHED works with clinics nationwide and with intended parents from around the world. We sat down with Robyn—virtually, in this COVID world—to get her thoughts and tips on embarking on a journey with an egg donor.
First off, tell us a little about you.
I am a mother, grandmother, wife, daughter, sister, and seasoned multitasker. I am younger than I look, I'm just not aging very well. Blame it on COVID. (No, I didn't have it—but owning an egg donation agency during a global pandemic will age you!)
How did you get involved in this field?
My background is risk management underwriting in the commercial insurance arena, and I received a law degree 15 years ago. I have been married to a reproductive endocrinologist for many years; we got married while he was a resident. You could say that I grew up adjacent to this field, as egg donation was really just starting as a concept in the early years of our marriage. My husband is my "in house" medical advisor, even though we have completely open business relationships. He works with many other agencies, and I work with doctors and clinics across the country.
What motivated you to create the agency?
I bought the agency from its founder almost 10 years ago. Some of my current staff worked for the previous owner; the rest are friends from my insurance days. We jumped the wall (from insurance to eggs) together and it's truly been happily ever after. It's a great feeling to see pictures of the families created with the help of our donors, and to know that we've made a positive impact on people's lives.
What are the first steps an LGBTQ couple should take after deciding to create a family?
My suggestion is to start collecting information. Ask your friends who have taken this journey for their recommendations, and use those contacts as a starting point. There are a number of important considerations to think about from the start; What are your donor criteria? What kind of future contact do you hope to have with the donor (if any)? What do you want to happen with any unused embryos? I would find an agency you feel comfortable with, spend time exploring their donor database, and then pick two or three donors for your doctor to review on your behalf and help you rank.
Also, be aware that most surrogacy agencies will want you to have your embryos created before you are formally matched with a surrogate. It generally takes at least three months from when you match with a donor to when you'll have your embryos ready.
What are some of the "pitfalls" one should be aware of when selecting an egg donor agency?
You want to be sure you understand how the agency works. Is there a refund policy written into their agency agreement? This varies by agency. Is there a documented travel expense policy? Is there a markup on travel? Are all donors interviewed by the agency? Does the agency require supporting documents—like transcripts and test scores—from donors? Do they exclusively use donors who live in the US?
How exactly does the matching process work?
We spend time consulting with the intended parent(s) and encourage them to develop a list of their donor criteria. It can be as simple as height, hair color, eye color, and location of the donor. Or it can be significantly more detailed, including things like a donor's ethnicity, education, athletic experience, and musical ability. We have a database that includes available donors, both first time and experienced. Many of our donors have made short videos that intended parents can request to see. We also encourage intended parents to have an agency-facilitated Zoom call with their prospective donor. If they want to proceed, we will have their doctor take a look at the donor's records. Once we have a preliminary green light from the doctor, we will send paperwork including an agency agreement and itemized cost sheet to the intended parents. Once the paperwork is signed and the match is official, a file is opened at the clinic and the donor screening process begins. We provide weekly updates to intended parents on their cycle progress.
How are the donors screened?
Donors go through a lengthy application process before they are invited to join our program. The first step is a prescreening to check for US residency or legal ability to work in the US; body mass index; educational background, and recent international travel. If the prospective donor passes the prescreen, she's invited to complete our extensive application, including personal and family health history, education, likes and dislikes, availability to travel for a donation, and questions about cycle anonymity vs. openness. We review the application and essay and immediately disqualify applicants with certain personal and family traits that can be hereditary, including bipolar disorder and certain types of cancer. We interview donors whose applications are approved, and collect documentation of things like GPAs and standardized test scores. We also run criminal background checks on prospective donors. We make sure they have current STD and PAP tests, and we also send them for an AMH screening, which can be a good indicator of how they will respond to the fertility medications taken as part of a donor cycle.
Is there anything else our readers should know about you?
I recently saw a quote from Maya Angelou that said: "People will forget what you said, people will forget what you did, but people will never forget how you made them feel." I want the LGBTQ community to feel included, feel educated in the process, and feel confident in their outcomes.
---
For more info visit: www.bhed.com.