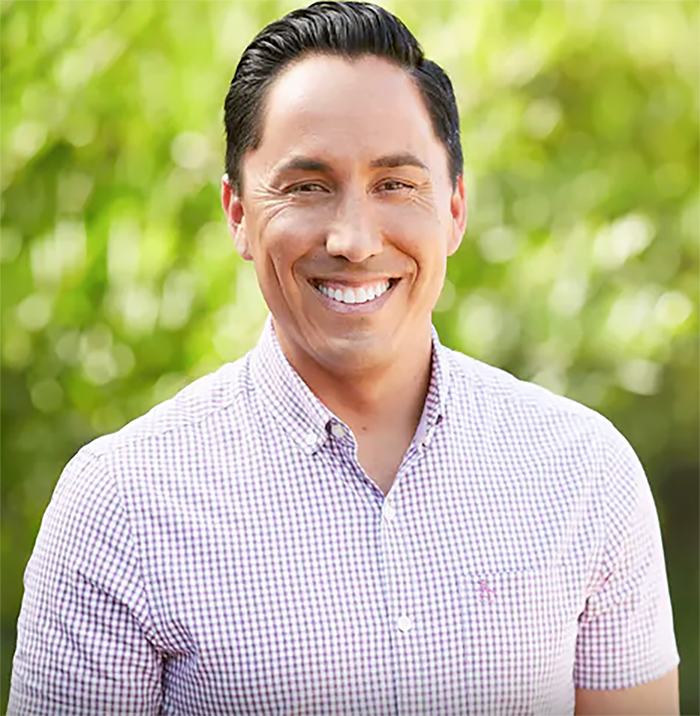 SAN DIEGO
TODD GLORIA BECOMES FIRST OPENLY GAY MAYOR OF COLOR
Todd Gloria is now the first openly LGBTQ+ person and first person of color elected mayor of San Diego. The new mayor is Native American, Filipino, Puerto Rican and Dutch. He vows to create opportunity for people of color like himself when he takes office. The LA Times reports that Gloria will be the first Democrat to serve as San Diego mayor since the city switched to the "strong mayor" form of government in 2005. Gloria will also be the first mayor in modern history to have strong backing from the business community and organized labor, two groups that are often at odds.
LOS ANGELES
LA LGBT CENTER IS SUING TRUMP ADMINISTRATION
The Los Angeles LGBT Center joined a federal lawsuit filed by Lambda Legal and Ropes & Gray, which challenges the Trump administration's recent Executive Order to prohibit federal contractors and grantees from conducting workplace diversity trainings that explicitly acknowledges and confronts the existence of structural racism and sexism in our society. Describing the trainings as "divisive" and "un-American," the order directs agencies to suspend or deny funding to contractors and grantees whose trainings or grant-funded activities cover these topics. The Executive Order was issued on September 22, 2020. Lambda Legal filed the lawsuit The Diversity Center v. Trump in the U.S. District Court for the Northern District of California on behalf of the Center and five other organizational plaintiffs.
PALM SPRINGS
CHRISTY HOSTEGE FIRST FEMALE AND BISEXUAL MAYOR
Palm Springs City Councilwoman Christy Holstege made history by becoming the city's first female mayor and the city's first bisexual mayor. Holstege received more than 50% of the vote in her district, according to the Riverside County Registrar of Voters. Voice News reports a staff member for challenger Mike McCulloch, who came in a distant second place in the election, questioned whether Holstege was really part of the LGBTQ community because she is married to husband Adam Gilbert, and has a 4-week-old son. Holstege was first elected to the council in 2017, giving Palm Springs an entirely LGBTQ city council. The mayor of Palm Springs is mostly a ceremonial position that rotates every year among the council members. Holstege, 34, is an attorney focusing on social justice issues.
LONG BEACH
POLL FAVORS MAYOR ROBERT GARCIA FOR KAMALA HARRIS' SENATE SEAT
A USC poll of 1,155 people asked California voters about a range of political issues, including who should be appointed to fill a vacancy in the U.S. Senate once Sen. Kamala Harris becomes Vice President. Mayor Garcia received the highest amount of support from those polled with 57% favoring his appointment. Congresswoman Karen Bass, who was considered for the vice president nomination, and California Secretary of State Alex Padilla both followed with 53%. Those polled overwhelmingly said they wanted a new fresh face and new voice in politics (76%) while experience in Washington, D.C. (29%) and Sacramento (23%) were not considered requirements by respondents. 
WEST HOLLYWOOD
GAY GYM BAR MAY BE REOPENING IN NEW LOCATION
Shuttered GYM Sportsbar is resurfacing in the City of West Hollywood at a new location in the heart of WeHo's Boystown / LGBT Rainbow district. According to a recent report by the California Department of Alcoholic Beverage Control, liquor license number 621633, is for one Gym Sportsbar and Grill West Hollywood, at 8919 Santa Monica Boulevard. The once watering hole will resurface as a restaurant and bar just two doors away from what used to be the Rage Nightclub.
Gym Sportsbar WeHo closed permanently at its former location after being in WeHo for over 10 years. It became a staple in the LGBTQ+ community and was known as the seasonal watering hole for local gay sports groups like gay Dodge Ball and the Varsity Gay League.