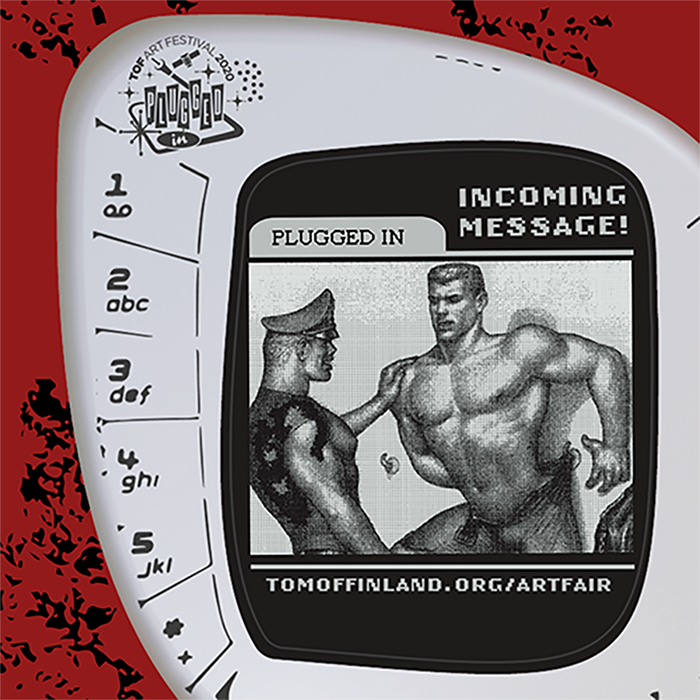 FRIDAY, DECEMBER 11
TOM OF FINLAND ART & CULTURE FESTIVAL: PLUGGED IN
www.tomoffinland.org. Tom's Foundation is proud to present its 25th annual art fair #tofARTfair the second weekend in December, celebrating #TOMs100 as well as ToFF's 36th anniversary.
SUNDAY, DECEMBER 13
TRANS TEA TIME 8PM
Register at: tinyurl.com/AOonline2020 A monthly young adult sober-socializing space exclusively for trans/enby/gnc folx ages 18-40.
FRIDAY, DECEMBER 18
WEHO SOUNDS: FAROFA, 6PM
To view, visit: weho.org/wehosounds. Farofa will perform on WeHo city's virtual stage featuring their electrifying set blending elements of jazz and world music. Their music draws from rock, pop, African rhythmic tradition, and of course the musical history and influences of their native Brazil.
SATURDAY, DECEMBER 19
ENCORE MEN, 10:30AM
2017 E 4th St, Long Beach, CA. A drop in social support group for older adults who wanted a space to get to know each other that is held monthly at the LGBT Center in Long Beach.
TUESDAY, DECEMBER 22
THE SCUM MANIFESTO 9:30PM
www.meetup.com/Los-Angeles-Gay-Lady-Book-Club. Hosted by the Los Angeles Gay Lady Book Club, a book club private group. Join using the link above. Meeting virtually through most likely the rest of the year.
SATURDAY, JANUARY 2, 2021
GAY-CENTERED INNER WORK CLUB, 9PM
Plummer Park, 7377 Santa Monica Blvd, West Hollywood. An alternative gay space for those interested in community-building and planetary healing through personal psychological liberation.