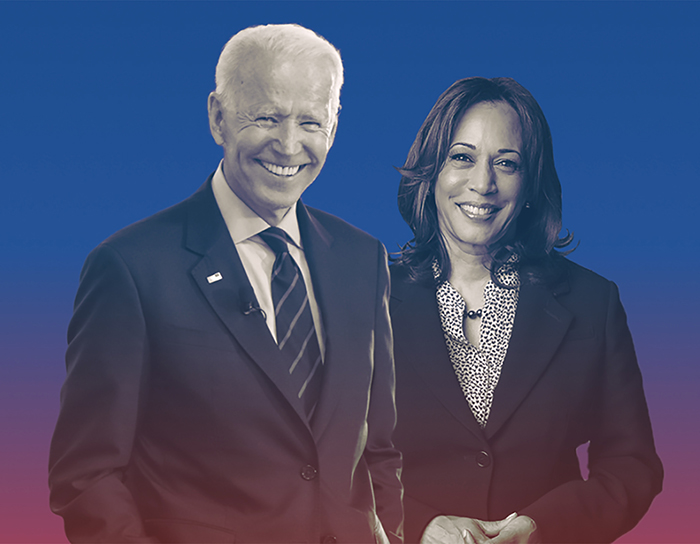 Finally able to give their election victory speeches last night, President-elect Joe Biden and Vice President-elect Kamala Harris made sure to note how historic, diverse, and groundbreaking their campaign for the White House has been, reports LGBTQ Nation.
"And to all those who supported us," Biden said during his 15 minutes of remarks, "I am proud of the campaign we built and ran I am proud of the coalition we put together, the broadest and most diverse in history. Democrats, Republicans and Independents. Progressives, moderates and conservatives….Gay, straight, transgender."
Biden's speech is another precedent-setting first: he is the first President or President-elect to mention trans people in official remarks.
READ MORE HERE:
https://www.lgbtqnation.com/2020/11/president-elect-biden-thanks-gay-straight-transgender-supporters-historic-victory-moment/?fbclid=IwAR1_N7rOvYCpsfudGlIzxFxnf8U996XHcRU8t183NOMEGKEM-vPtrpyrxRI