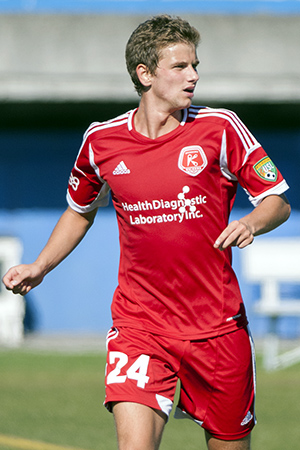 (Collin Martin. Photo By Runningboards / CC BY-SA)
San Diego Loyal players walked off the pitch at the start of the second half of their game against Phoenix Rising after homophobic abuse was allegedly directed at one of their players.
Loyal star Collin Martin came out publicly in June 2018. Loyal were 3-1 up before the game was forfeited.
By walking off, Loyal forfeited the match and ended their chances of reaching the playoffs, reports
CNN
.
In the past soccer players and teams have talked of walking off the pitch when confronted with homophobic or racist abuse but Loyal's proactive stance in a competitive game is a rarity.
WATCH: