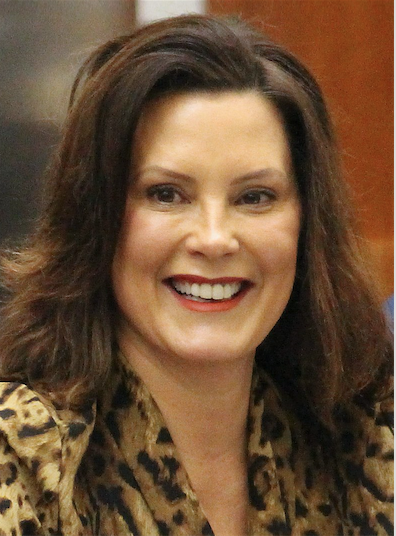 (Photo: Michigan Gov. Gretchen Whitmer)
The FBI announced Thursday that investigators had thwarted a plot by a right-wing militant group to kidnap Michigan Gov. Gretchen Whitmer, reports BuzzFeed News.
"The United States, including the FBI, is investigating a conspiracy to kidnap the Governor of Michigan," reads the affidavit filed under seal federal court on Tuesday but unsealed on Thursday.
According to the indictment, the FBI first became aware of the plan in early 2020 over social media, where agents discovered a group of men discussing "the violent overthrow of certain government and law-enforcement components.
The affidavit names six men — Adam Fox, Barry Croft, Ty Garbin, Kaleb Franks, Daniel Harris, and Brandon Caserta — to be charged over the kidnapping plot.
"Snatch and grab, man. Grab the fuckin' Governor. Just grab the bitch," Fox allegedly told the others. "Because at that point, we do that, dude — it's over."
Whitmer, a Democrat, implemented a wide range of shutdown methods when the coronavirus pandemic first began, as Detroit, Michigan quickly became a hotspot for the virus.
READ MORE HERE:
https://www.buzzfeednews.com/article/amberjamieson/terror-plot-kidnap-michigan-governor-gretchen-whitmer