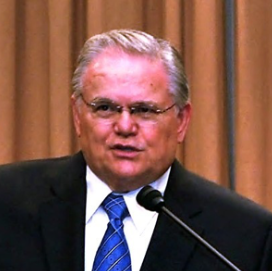 (Pastor John Hagee)
Anti-LGBTQ Pastor John Hagee, who once said that Hurricane Katrina was God's punishment for a Gay Pride parade held in New Orleans, and called same-sex marriage "two disturbed people playing house," has contracted COVID-19, reports Towleroad.
His son, Matt, notified congregants during a Sunday service. 
He asked congregants to pray for anyone dealing with the coronavirus.
READ MORE HERE:
Anti-LGBTQ Pastor John Hagee, Who Said Gay Sin Caused Hurricane Katrina, Has COVID