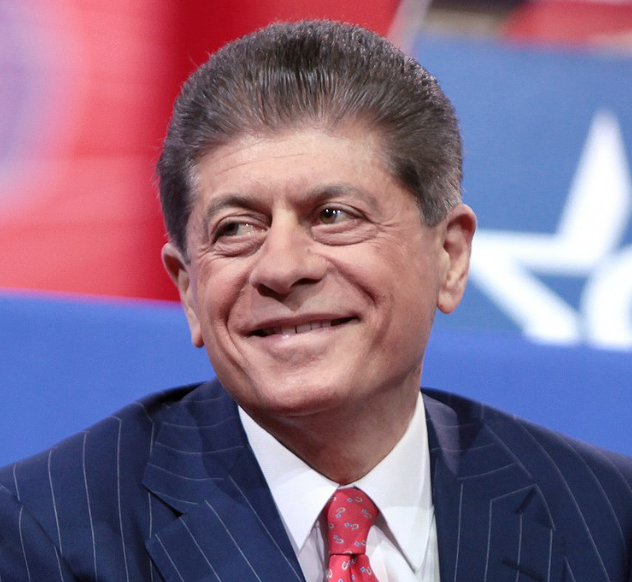 (Andrew Napolitano. Photo By Gage Skidmore)
FOX News analyst Andrew Napolitano is facing lawsuits from two separate men accusing the New Jersey judge of "forcible sodomy" in one case and attempted rape in the other, reports Towleroad.
Business Insider reports: "The first lawsuit against Napolitano was filed on September 11 and alleged that he had 'forcibly sodomized' Charles Corbishley, then a 20-year-old defendant in Napolitano's court, in 1987. Napolitano filed a countersuit against Corbishley on September 15 for defamation, denying all of Corbishley's allegations.
"On Monday, New Jersey resident James Kruzelnick filed a lawsuit seeking $15 million in damages from Napolitano, claiming a pattern of coercion and sexual abuse between 2014 and 2017. Kruzelnick alleges that Napolitano stalked and harassed him at his place of work, coerced him into 'bizarre' sexual acts, and attempted to rape him, resulting in 'severe and permanent emotional distress.'"
READ MORE HERE:
FOX News Analyst Andrew Napolitano Hit with $15 Million Rape, Sexual Assault Lawsuits by Two Men