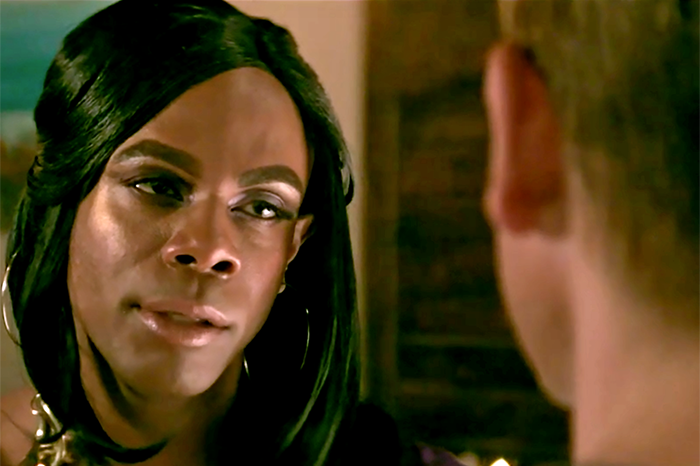 Audiences are emotionally connecting with "Trade"—an independent film on the relationship between two men, one a streetwise hustler, the other a straight-laced lawyer.
BY VICTOR MELAMED
With over 30,000 streaming hours in its first 120 days on Amazon Prime, TRADE, written and directed by Trae Briers, is becoming a successful independent hit.
This dark and very compelling story is inspired by Christopher Bryant, sibling of the producer, Rubin Bryant, who has lived her life as a transgender woman for over 20 years. TRADE is in the top 15 percent of all movies streaming on Amazon over the past three months.
The social media presence of TRADE has grown virally to over 5M views between Facebook, Instagram, Pintrest and YouTube. In addition, TRADE has received in excess of 20 million impressions, where more than half of all viewers are coming from South East Asia and Mexico. With Iflix, the largest streaming platform in Southeast Asia, TRADE has streamed over 3,000,000 minutes in the Philippines since its release. TRADE's new found social media impact and its online popularity has allowed the film to find a home on multiple streaming channels. With the media collaborations of FilmHub, Amazon Spain, Amazon Latin America, Tubi TV, fearless, Avail TV, Watch Now, Revry TV, Gay Binge TV, and Obbod, TRADE has now grown to over 100,000 hours worldwide.
Audiences are emotionally connecting with TRADE—the story of two men, one a streetwise hustler, the other a straight-laced lawyer, who meet and form a relationship that brings to light who they really are.
Its very talented ensemble has helped capture the dark truth and the hearts of so many with its inclusive storytelling and cast: Austin Miller, most recognized as Hawk from NBC's Days of Our Lives; T. Ashanti Mozelle from the cult classic film, A Very Sordid Wedding and the award-winning HBO short, The Pretty Boy Project; Tiffany Fallon, Playboy's 2005 Playmate of the Year and reality TV shows; Rain Valdez, transgender actress, activist, and star of TV Land's Lopez, Amazon's Transparent and award-winning filmmaker of the short film Hexed, which premiered at 2018 Outfest Film Festival; Robert Catrini, veteran actor and producer, known for Birds of Prey, Jack Reacher: Never Go Back, G.I. Joe: Retaliation, and Kidnapped: The Hannah Anderson Story.
As TRADE continues to reach new heights and new audiences, the fight for self-identity, exploration, and acceptance will be the journey, in which so many individuals today strive to achieve.
TRADE is produced by FFAM Group, LLC, a film production company that focuses on creating quality projects that invoke emotion, humility, and humor to tell a story.
---
For more info visit: www.ffamgroup.com/trade.