Presenting the contestants selected to compete for Mr. Los Angeles Leather 2020. The contest will take place on Saturday, March 28 at The Globe Theater, 740 S Broadway, Los Angeles. For more detailed info on each contestant visit losangelesleatherpride.com.
PHOTOS BY DUSTI CUNNINGHAM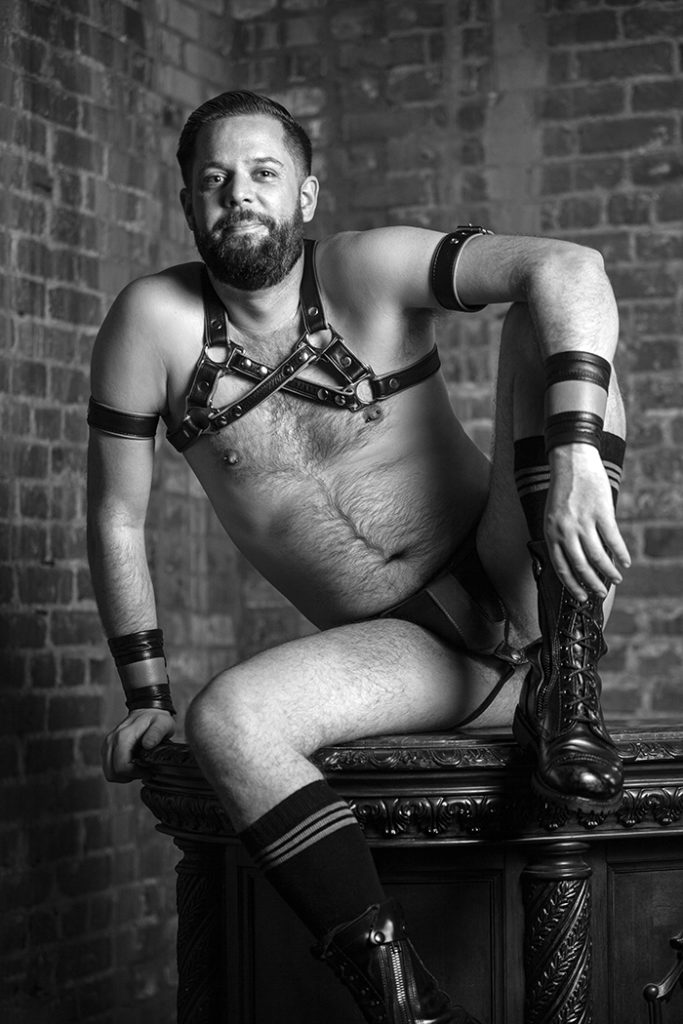 JOEY BYRNE
MR. EAGLE 562 LEATHER 2020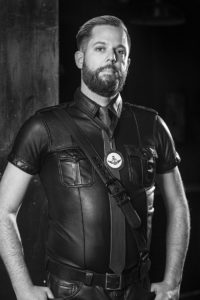 While Joey identifies as an introvert, leather has helped bring out his extroverted side. He flags magenta on the left and the right. He is a member of South Coast Chorale, the LGBT chorus of Long Beach. He was presented with the Next Generation Award at the Southland Honors in 2019. During his title year he hopes to bring the LGBT community together through common interests.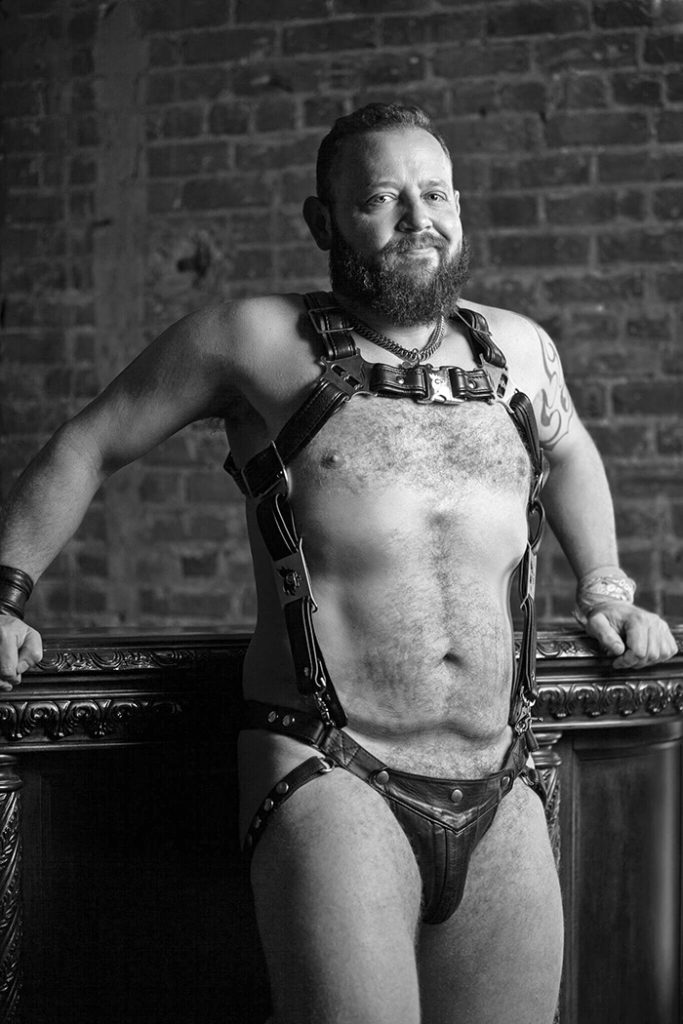 COLTON STENKE
EAGLE LA MR. LEATHER 2020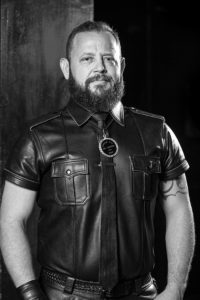 A Los Angeles native, Colton is an Alpha Pup, a Cigar Daddy, a member of the Payasos, and a big ole teddy bear. Colton lives for a pool party, flagging yellow and green on the left. He is into cigars and cigar play, motorcycle riding and nudism, and he waits for the day there is a code for having a pack or a huge family.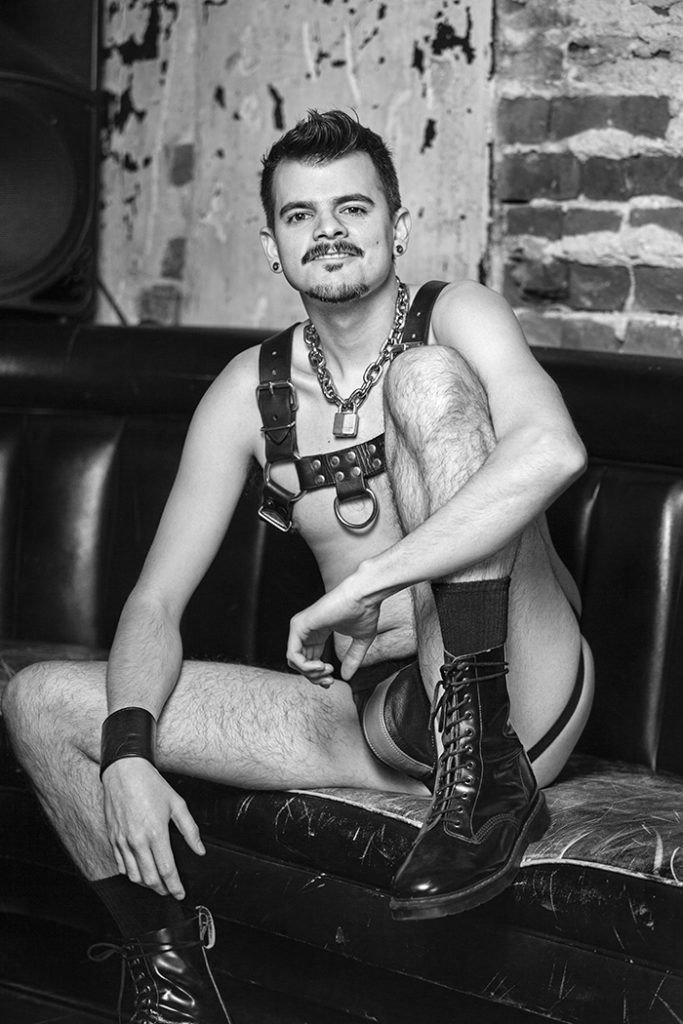 JOE CLOPTON
MR. CSW LEATHER 2020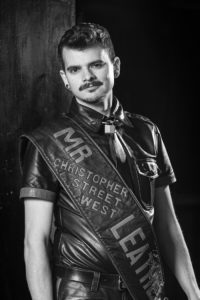 Introduced to the leather scene in 2013, Joe fell in the love with the community and activism it inspires. He loves exhibitionism, bondage, uniforms, and role play. "I am very adventurous and love to try new things… The reason I ran for a title was to raise awareness and produce fundraisers for treatment and recovery centers."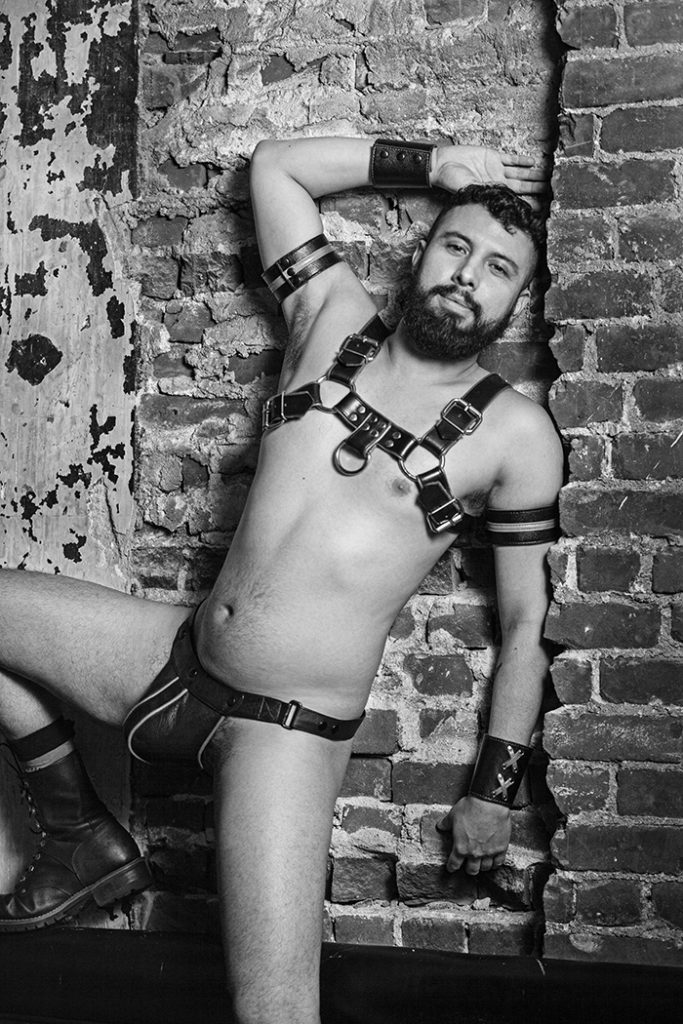 ROMYN ONYX
MR. SOCAL LEATHER 2020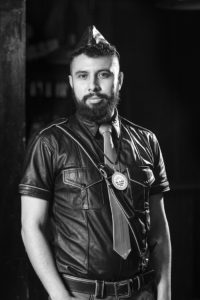 Born and raised in Southern California, Romyn's love for leather and kink has played an integral role in exploring his sexual freedom and desires ever since coming into the community in late 2018. With an inclination toward debauchery, he loves adding new fetishes to his "to try" list. As a self-proclaimed "brujito," Romyn is always seeking ways to incorporate spirituality within his kink practices.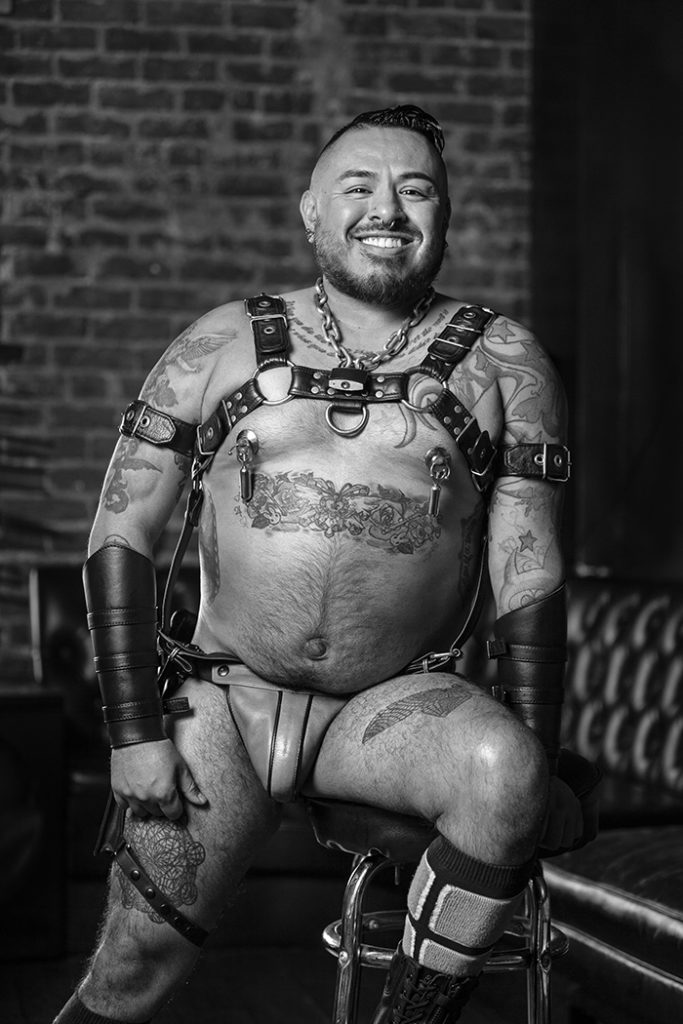 FRANCISCO PERALES
MR. SANCTUARY LEATHER 2019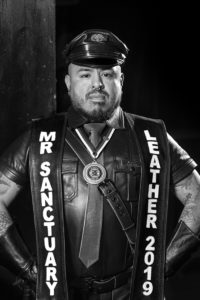 Born and raised in Fort Worth Texas, Francisco joined the U.S. Navy at the age of 18 and did three tours in Iraq, one in Kuwait and one in Afghanistan. Currently he resides in Los Angeles, and is a member of the Onyx Southwest, he is also on the board for Bears L.A. Francisco works for The V.O.A. Volunteers of America, a nonprofit organization that aims to help homeless veterans find housing and jobs.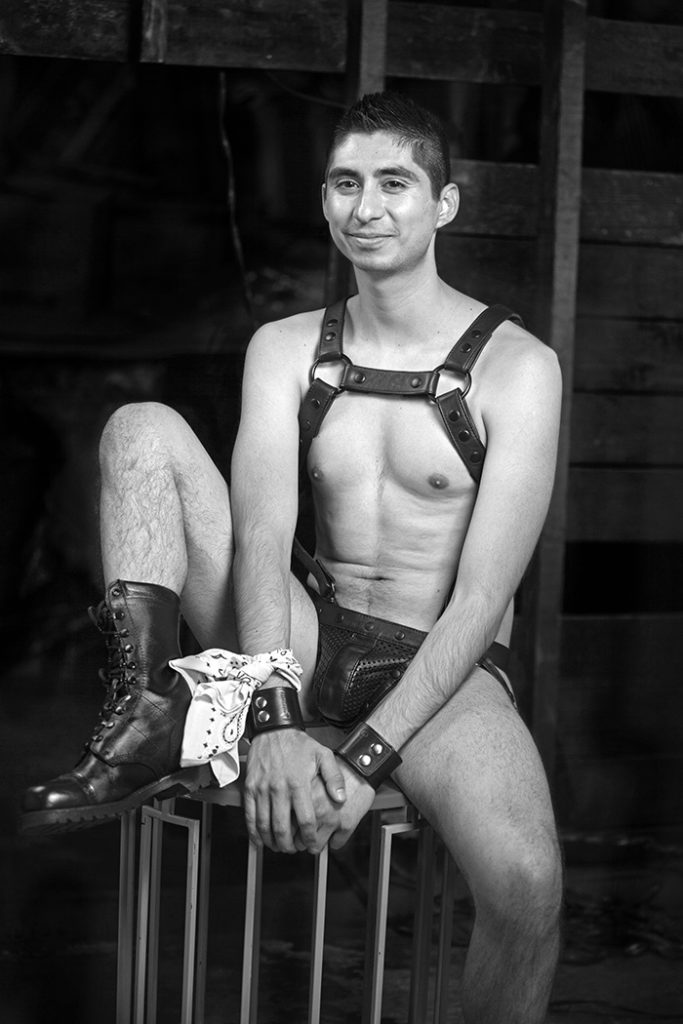 BRANDON ENCINAS
MR. BULLET LEATHER 2020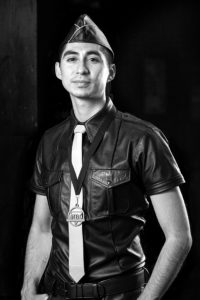 A native of the Central Valley, Brandon began exploring the world of leather and kink in late 2017. Since then, his experiences within the Los Angeles leather community have lead him to a deeper understanding of himself and the world around him. Outside of his life in leather, Brandon is passionate about music and the arts. He holds a masters degree in music performance, and has been working as a professional violinist since 2015.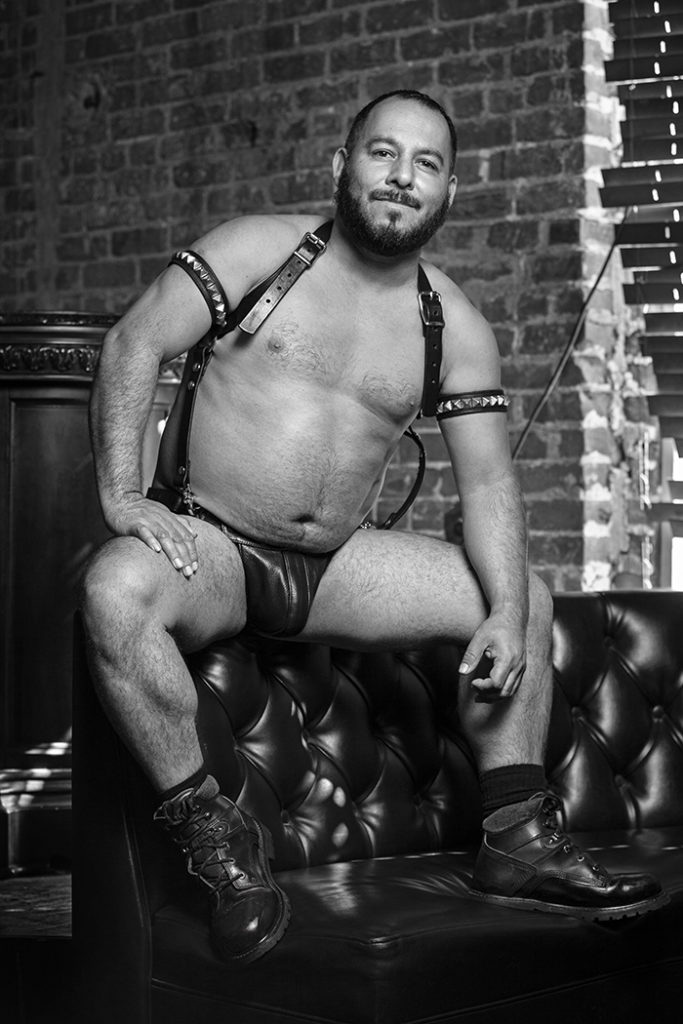 CHRISTIAN MEDINA
MR. FAULTLINE LEATHER 2020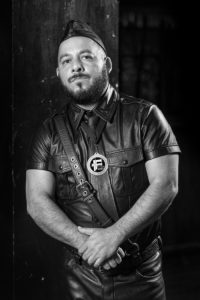 Christian has held several jobs in gay establishments in Los Angeles, including Circus Disco, Arena Nightclub, Spike Club, San Vicente Inn and Oil Can Harry's. He was involved in the NOH8 campaign. In 2017 he joined the Payasos LA and signed up for AIDS/LifeCycle in 2018 with them and personally raised $5,000 that year as well as participating in AIDS Walk. He is currently one of the bartenders for Team Pig and The Tom of Finland Foundation.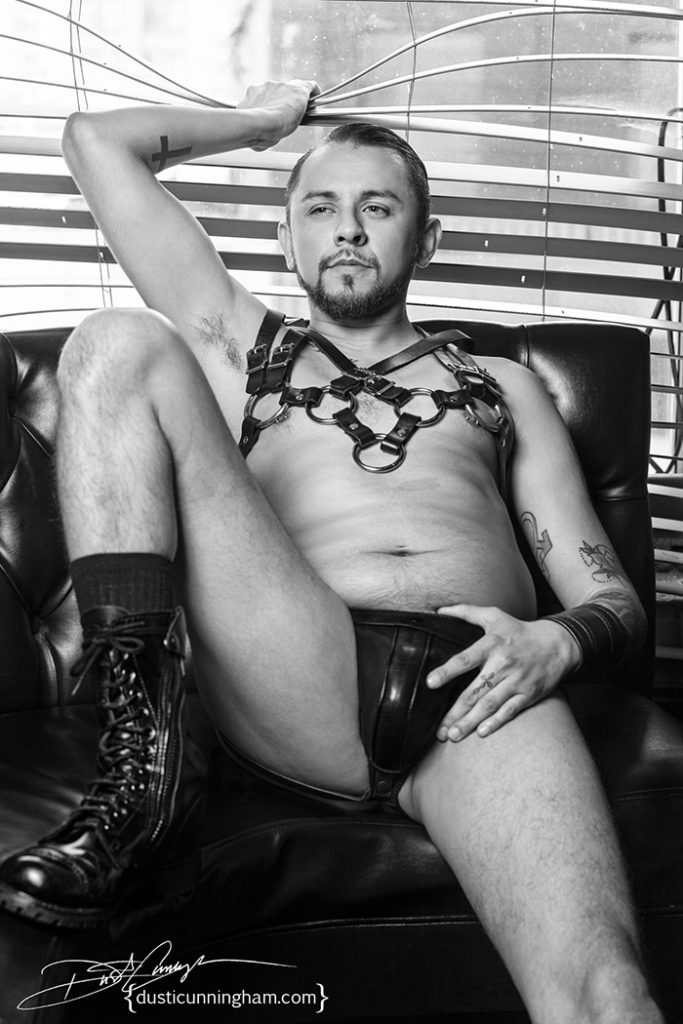 ANGEL RINCON
MR. SISTER LEATHER 2020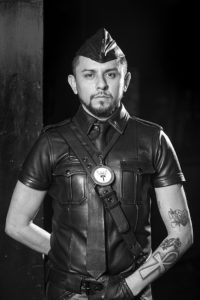 Originally from Colton, CA, Angel found community and family in leather and has learned to embrace his body and sexual desires. As Mr. Sister Leather 2020, Angel has been more open about being sex positive and what it means to be a responsible sex positive person. He's known to hold the hands of many who are scared about finding out their status. Angel is a big advocate for U=U and promises to keep fighting against the stigma surrounding HIV.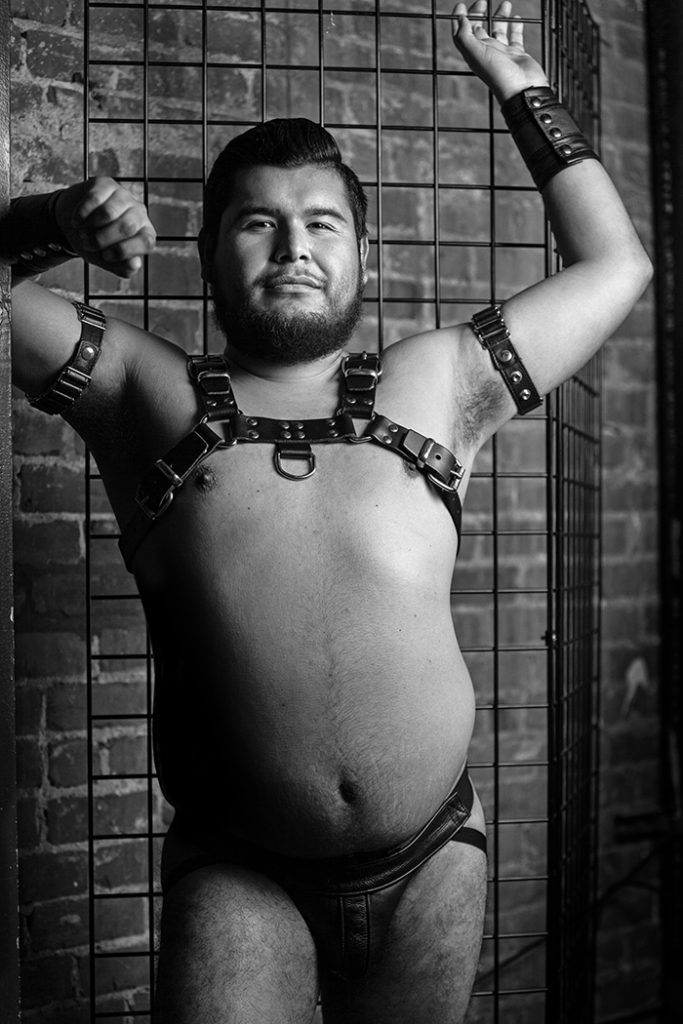 ALAN GABRIEL 
MR. LA LEATHER BEAR 2020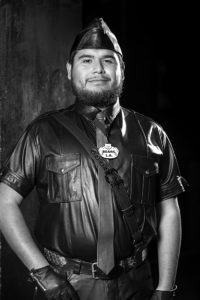 Born in the city of Paramount, CA, Alan grew up in a conservative Christian household. During the start of his college career, Alan left the church to explore his sexuality. He was a member of the Delta Lambda Phi gay social fraternity during his time at California State University, Long Beach and is now a current associate member of the Onyx Southwest Chapter. His hopes and goals with his title are to educate and empower younger people to discover and embrace their sexuality and promote body positivity through self-love, self-worth, and self-acceptance.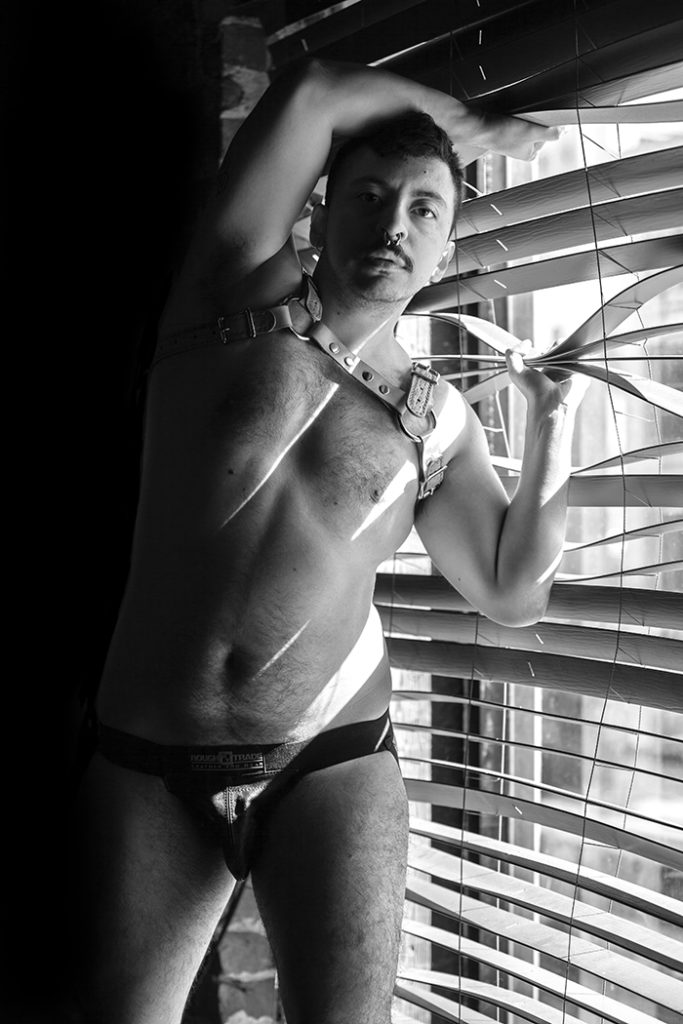 ADAM EMILIO REYES
MR. PRECINCT LEATHER 2020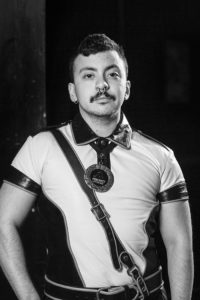 A descendant of a Mexican/Argentinian heritage, Adam is a PrEP Navigator at a Latinx HIV Prevention organization called The Wall Las Memorias Project. By night, he is a local Nightlife producer/promoter, graphic illustrator, and GoGo Dancer. He also produces a Latinx party called BasSura that places Trans/Non Binary/Intersex folks of color under the spotlight. He strives to promote body positivity; to exist against the limits of traditional gender expectations, and to confront toxic masculinity in the LGBTQ+ community.