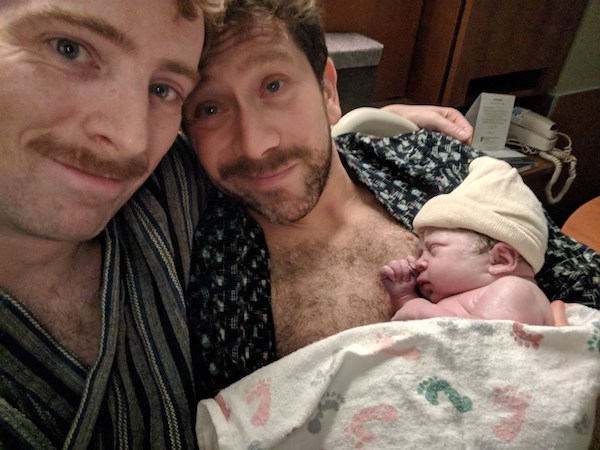 An Uber driver in San Diego reportedly called police on two gay dads after insisting that their crying infant son needed a mother, reports Towleroad.
James Moed reported Tuesday on Twitter that the incident occurred last Wednesday, Jan. 29. Moed said police knocked on the door of their hotel room at the Marriott Marina at about 1:30 a.m., demanding identification.
"It turns out the Uber driver who had taken us to the hotel had called the cops — accusing us of.. child trafficking? endangerment?" Moed wrote. "The same @Uber driver who told us our crying baby needed his mother, and didn't back down when we tried to explain that our son has 2 dads," reports Towleroad.
Following the encounter with police, the couple "stayed awake freaking out," according to Moed. They wondered what would have happened if they hadn't been carrying their son's passport, or if the officers had been less agreeable.
"Where can my #queerfamily travel safely?" Moed wrote.
READ MORE HERE:
Uber Driver Calls Police on Gay Dads After Insisting That Their Crying Son Needed a Mother