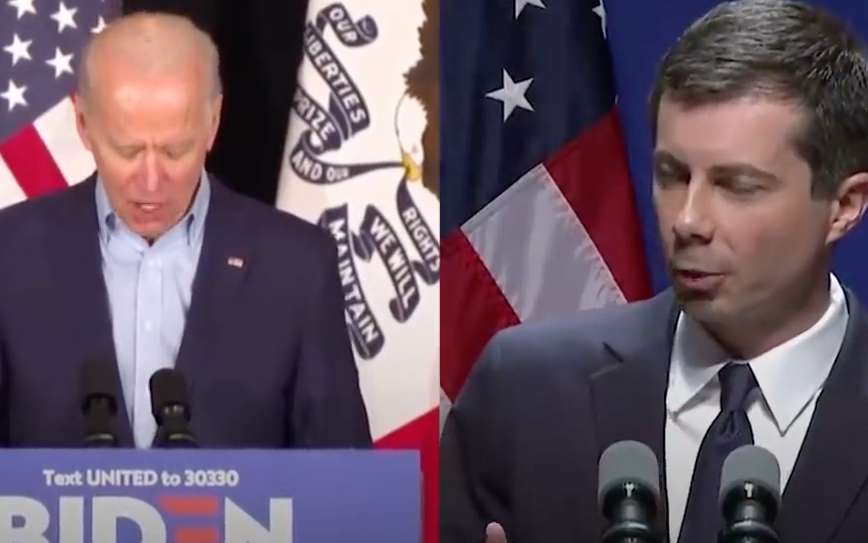 Joe Biden mocks Pete Buttigieg's experience as a small-city mayor in a new digital adthe former vice president's campaign is set to use on YouTube and Facebook in New Hampshireahead of Tuesday's primary, reports CNN.
The ad marks a sharply negative turn as Buttigieg led and Biden finished fourth in
Iowa's caucuses
on Monday. Titled "Pete's Record" and reported first by CNN, it makes a series of cheeky comparisons between the two candidates — contrasting Biden's time shepherding major legislation to passage and negotiating international agreements with the smaller challenges facing the mayor of a city of 100,000.
WATCH: