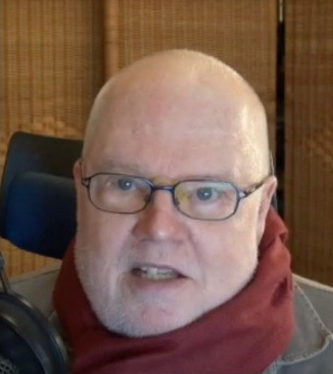 (Photo: William Higgins)
Legendary golden age of gay prongraphy film director William Higgins best known for his works, A Married Man (1974), Pacific Coast Highway (1981) and Pizza Boy: He Delivers (1985) died from a heart attack in Prague on his way to hospital on early Saturday morning, December 21, reports Bak2Stonewall.
In an interview Higgins said that he got into the pornography business because gay porn movies were "so bad" in the mid 70s that he decided to begin making them himself.
"William Higgins gave me my start. He believed in me the second I walked in the door," ChiChi LaRue told XBIZ. "I will never forget getting on the plane and flying to San Francisco for the first time to direct. He was very private and introverted but we had a bond, a special bond. He came to see my drag shows, and we'd talk to boys together; I'd ask them if they wanted to do porn movies. When I went to Prague, he would take us around to all these fabulous places. He started to look like Santa Claus in his later years but he was always fashionable and chic."
Higgin's first film, A Married Man  starring Jack Wrangler, was produced in 1974. He had since produced over 140 internationally distributed titles. His films have won several Grabby Awards and he is in the GayVN Awards Hall of Fame. Higgins was also the founder of the film production company Catalina Video.
READ MORE HERE:
Legendary Gay Porn Director William Higgins Has Passed Away at Age 77