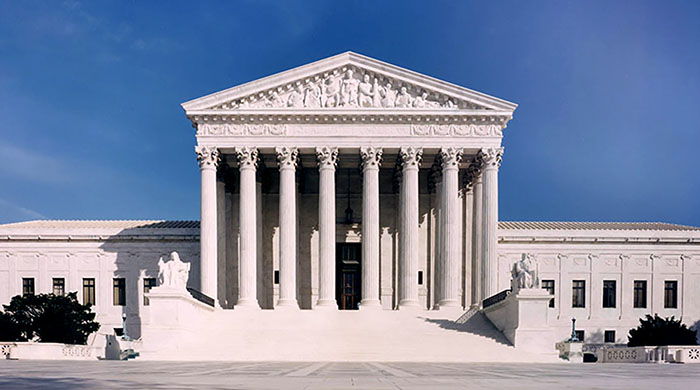 The Supreme Court appeared deeply divided Tuesday on a major civil rights question: whether gay and transgender people are covered by a federal law barring employment discrimination on the basis of sex, reports USA Today.
The court's rulings in three cases, which are not expected until next year, seemed to hinge on President Donald Trump's two nominees. Associate Justice Neil Gorsuch called the dispute over transgender rights "close" but more likely an issue for Congress to address. Associate Justice Brett Kavanaugh directed his only question to a lawyer for two employers that fired gay workers, leaving his position in doubt.
The court's four liberal justices forcefully denounced the firings of two gay men and a transgender woman from Georgia, New York and Michigan and made clear they believe all three should be protected by the statutory ban on sex discrimination.
READ MORE HERE:
https://www.usatoday.com/story/news/politics/2019/10/08/gay-rights-supreme-court-divided-lgbt-job-discrimination/3902186002/