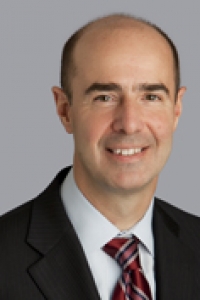 (Photo: Eugene Scalia)
Democrats ripped Eugene Scalia, President Trump's nominee to lead the Labor Department, over his views on LGBTQ rights at a hearing on Thursday, arguing his past writings made them question how he could fairly administer the law for that community, reports The Hill.
Scalia, the son of the late Supreme Court Justice Antonin Scalia, said his views had evolved over time and that he would faithfully execute the law, but that did not appear to move Democrats on the Senate Health, Education, Labor and Pensions (HELP) Committee.
"My worry is that your views have not necessarily matured as the country's have," Sen. Chris Murphy (D-Conn.) told Scalia after referencing a 1985 article the nominee wrote that said he didn't think being gay should be treated as equally acceptable or desirable as the traditional family life. 
Scalia responded that he had written the article 35 years ago as a college student, and that he "certainly" had changed in a number of ways since then, reports The Hill.
Murphy noted that Scalia recently joined the board of the Ethics and Public Policy Center, a conservative think tank that Murphy said advocates against the civil rights of LGBT people.
READ MORE HERE:
https://thehill.com/homenews/administration/462185-democrats-hit-scalia-over-lgbtq-disability-rights