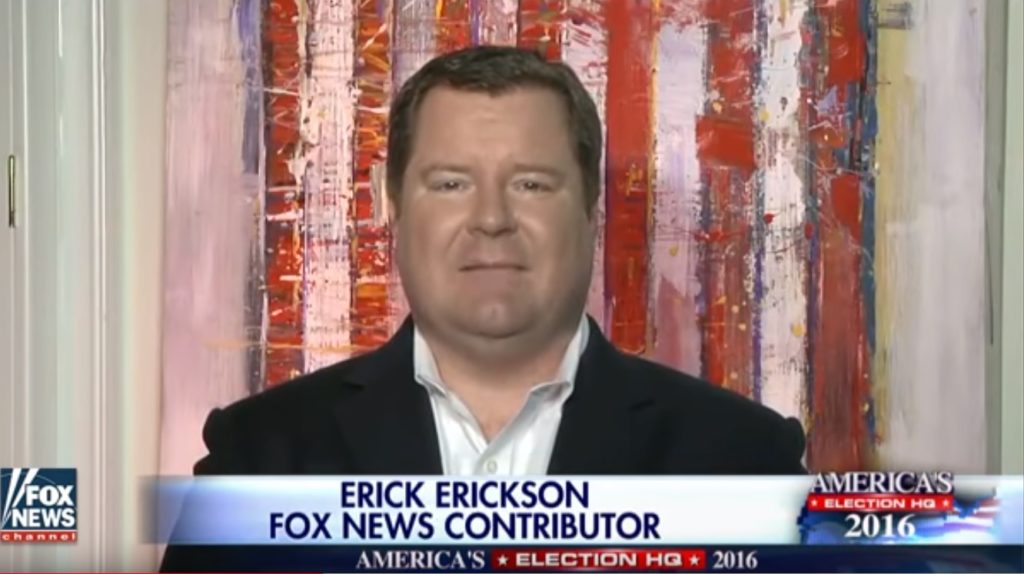 Former Fox News pundit Erick Erickson has lashed out at Democratic Presidential hopeful Pete Buttigieg for not "repenting" his sexuality, reports Pink News.
Erickson, who hosts a right-wing radio show, took aim at Buttigieg on his blog, The Resurgent.
In the blog, he claimed that Donald Trump "has more humility" than the South Bend mayor, highlighting his sexuality.
Erickson wrote: "President Trump has said more than once he has never felt the need to repent for anything… [but] Pete Buttigieg is a practising homosexual who wilfully refuses to recognize [what the] Holy Scripture identifies that as a sin."
The Daily Beast notes that Erickson appears to have a fixation with Buttigieg, penning six blog posts about him since April.