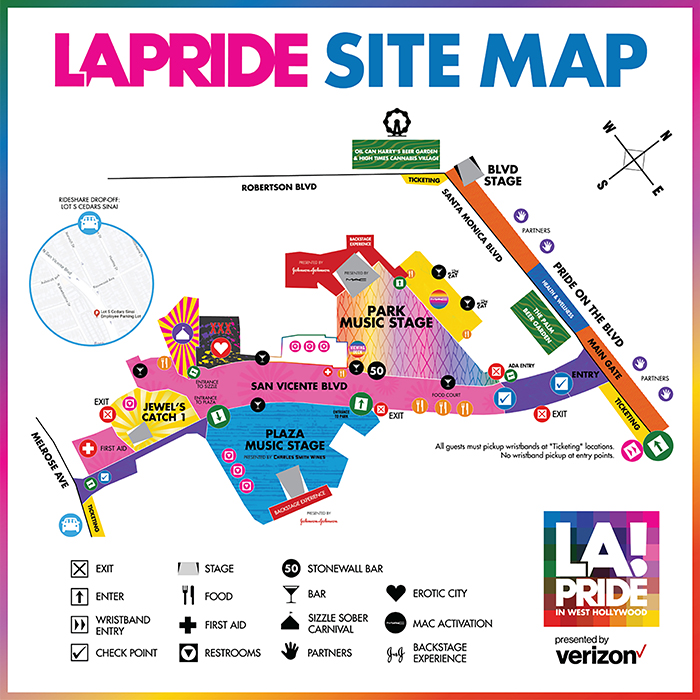 The festival takes place on Saturday, June 8 through Sunday, June 9. 2019. The opening ceremony takes place on Friday, June 7. The parade is on Sunday. June 9. For last minute notifications or changes visit: www.lapride.org.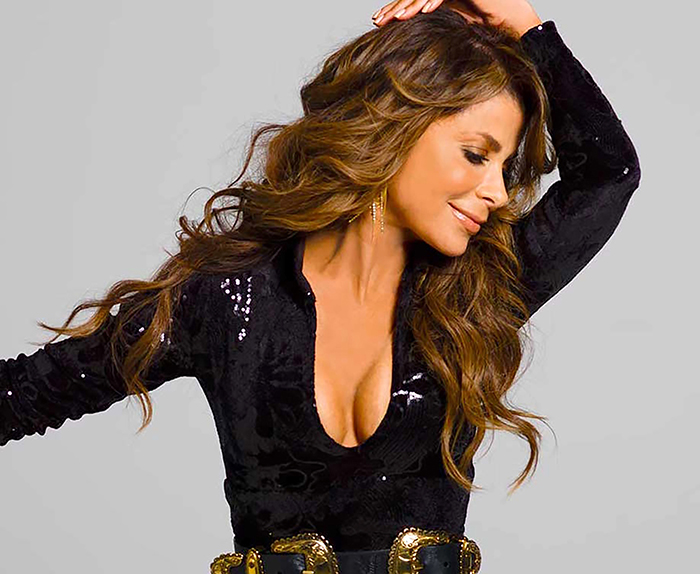 Paula Abdul
FRIDAY, JUNE 7
FREE OPENING CEREMONY
West Hollywood Park, (San Vicente Blvd. between Santa Monica and Melrose) 6:00pm–12:00am
Want to get LA Pride Weekend in West Hollywood started early? Then head on over to West Hollywood Park for a FREE night of entertainment, programming, and festivities presented before the LA Pride Festival opens its doors the next day. This free evening will include: An official "Opening Ceremony" with a welcome from leaders and advocates for the LGBTQ+ community. Non-stop entertainment: Weho Vogue Ball & Drag Show, music from local DJs, live performances, dancing, and surprise guests. An exclusive screening of Verizon Media's 5B, the remarkable story of courage and compassion by the nurses and caregivers of SF General's Ward 5B, at 8 PM at the Plaza Stage. And a special 60-minute concert beginning at 10:30 PM by the one and only, Paula Abdul—powered by Caesars Entertainment.
SATURDAY JUNE 8–SUNDAY JUNE 9
2019 LA PRIDE FESTIVAL
West Hollywood Park (Along San Vicente Boulevard between Melrose Avenue and Santa Monica Boulevard), 12:00pm–1:00am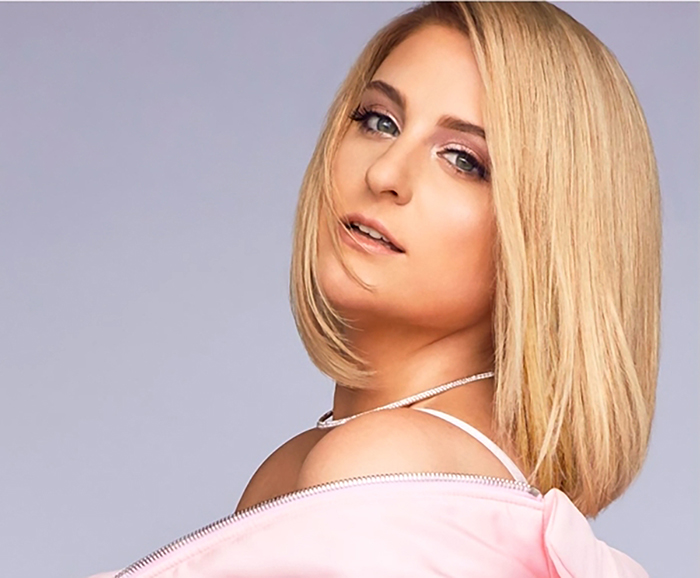 Meghan Trainor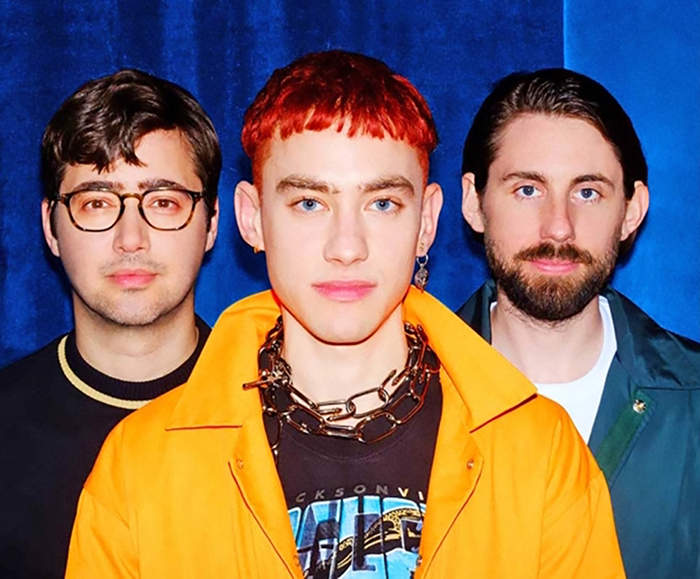 Years & Years
A diverse group of LGBTQ+ and allied performers take the stage at the 2019 LA Pride Festival in West Hollywood, presented by Verizon. GRAMMY® Award-winning global superstar Meghan Trainor and British electronic pop trio Years & Years will headline this year's festival on Saturday, June 8 and Sunday, June 9—joined by GRAMMY® Award winner Ashanti, plus Amara La Negra, Dej Loaf, Greyson Chance, MNEK, Pabllo Vittar, Ah-Mer-Ah-Su, and others! For A complete list of entertainers visit www.lapride.org.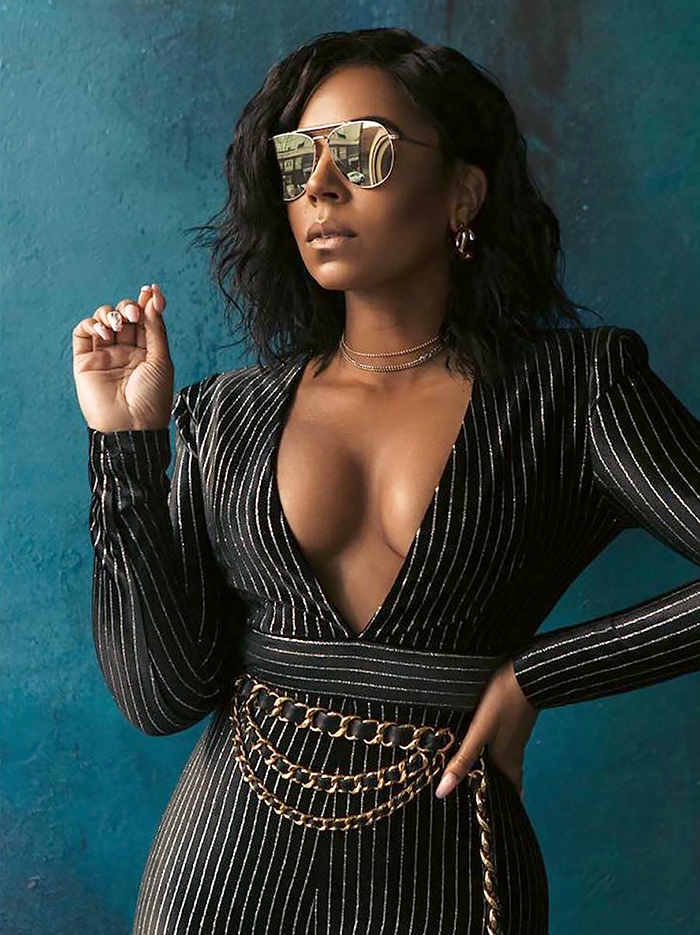 Ashanti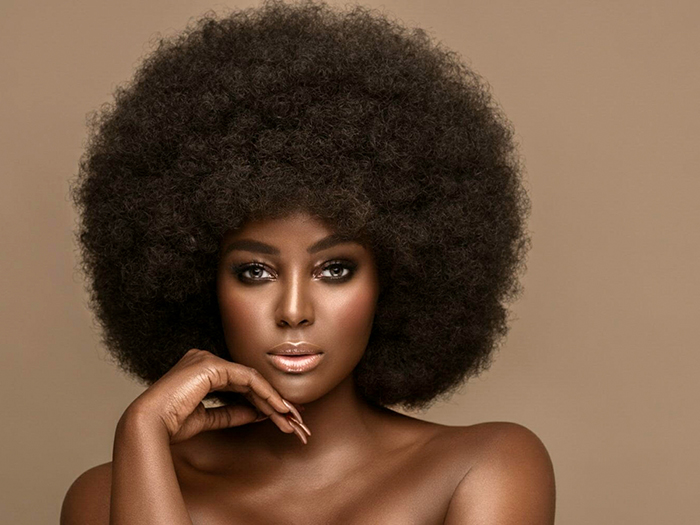 Amara La Negra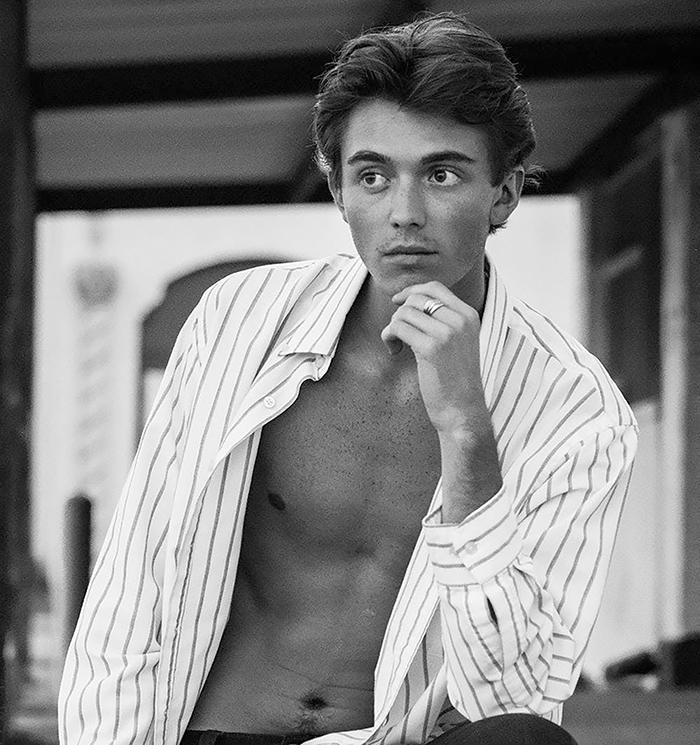 Greyson Chance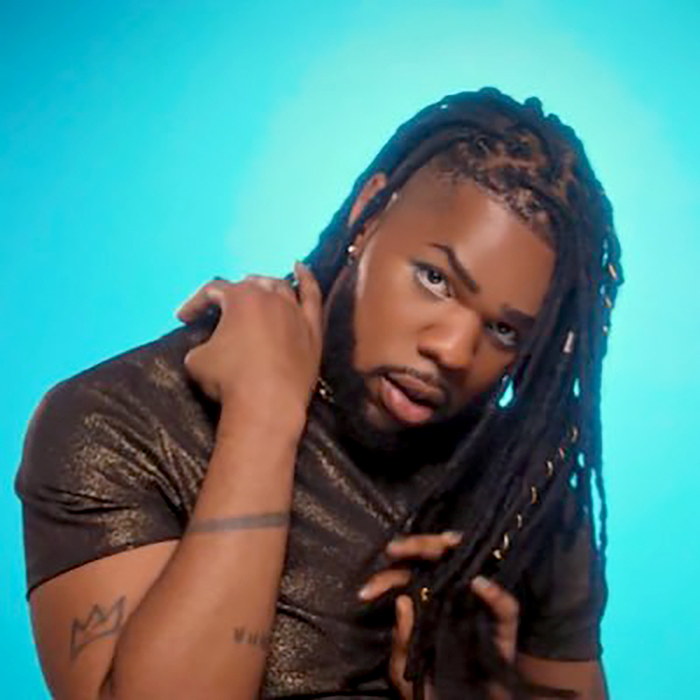 MNEK
Regardless of genre, this year's performers—a collaboration with Club Papi and BASH LA—will come together on the Festival's two main stages to embrace this year's theme, #JUSTUNITE.
In addition to the on-stage performances across the three Festival stages, the LA Pride Festival will host the Trans Galeria (formerly, Trans Station), Erotic City (Leather/S&M), and Sizzle (alcohol- and substance-free) activations again in 2019. There will also be a variety of local vendors, non-profit organizations and companies exhibiting at the Festival.
SUNDAY JUNE 9
LA PRIDE PARADE
Santa Monica Boulevard in West Hollywood (Between Fairfax and Doheny) 11:00am–2:00am. 
The annual LA Pride Parade—telling this year's #JUSTUNITE story—returns to Santa Monica Boulevard in West Hollywood on Sunday, June 9th. This is one of the highlight events of LA Pride Week 2019 and definitely should not be missed. Be sure to arrive early to get a great spot along the parade route! 
---

COMMUNITY GRAND MARSHAL PHILL WILSON
RYAN O'CONNELL
Parade Grand Marshals
Actor and writer Ryan O'Connell is this year's Celebrity Grand Marshal. In 2019 O'Connell blazed new trails of LGBTQ representation with his hit Netflix show, Special, and is being honored for using his voice and platform to expand visibility for LGBTQ people. 
The Community Grand Marshal, Phill Wilson, is an LA-based activist whose career began after he and his partner were diagnosed with AIDS in the early 1980s. Since moving to Los Angeles, Wilson has served as the director of Policy and Planning for the AIDS Project, AIDS coordinator for Los Angeles, co-chair of the Los Angeles HIV Health Commission, and a member of the HRSA AIDS Advisory Committee. He eventually founded the Black AIDS Institute in 1999 and was appointed to President Obama's Advisory Council on HIV/AIDS. 
The Organizational Grand Marshal, the Los Angeles LGBT Center, has supported the LGBTQ community in Los Angeles since 1969—and today provides services and programs for more LGBTQ people than any other organization in the world. Celebrating its 50th anniversary this year, the Center is dedicated to building a world where LGBTQ people thrive as healthy, equal and complete members of society; and their passion for equality and inclusion embodies this year's #JUSTUNITE theme.
---

FREE Pride On The Boulevard
For the first time, LA Pride and the City of West Hollywood are teaming up to host the first-ever "Pride on the Boulevard," a free block party of entertainment, vendors, exhibitors, non-profit organizations, rides and attractions, beer gardens, and more along Santa Monica Boulevard in West Hollywood (between Robertson and Hancock). This free-to-the-public event will take place on Saturday, June 8 and Sunday, June 9 from 12:00pm–7:00pm.
---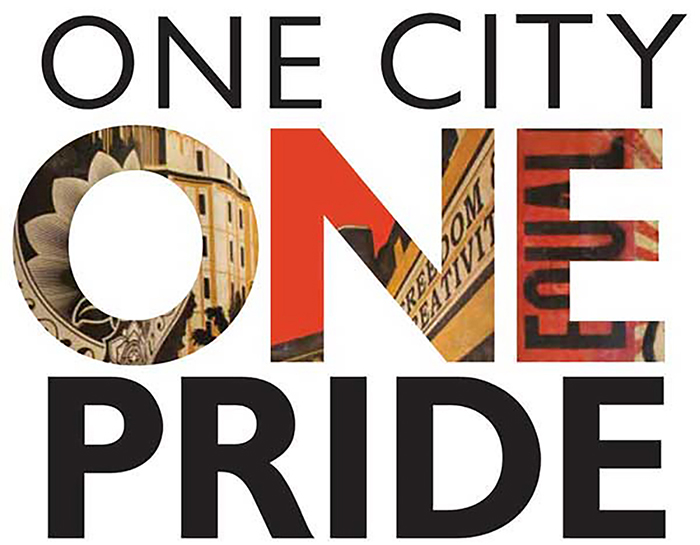 The City of West Hollywood's One City One Pride LGBTQ Arts Festival celebrates Pride through the end of June Pride month (June 30) with the theme "Love is Love," celebrating the universal bond that unites us especially during this 50th anniversary year of the Stonewall riots.
Highlights include: "LA: A Queer History," a documentary about LA's contributions to the LGBTQ rights movement taking place on June 26. And a full day of programming on June 30 including the launch of "Crush: First Love, New Talent" an LGBTQ comic anthology about first (queer) love and "Where Love is Illegal" featuring portraits of people who live in countries where it is illegal to be LGBTQ.
"One City, One Pride" is organized by the City of West Hollywood's Arts Division. 
For up-to-date event listings, visit www.weho.org/pride or follow @WeHoArts.
---

Free

P

r

i

d

e

Ride
With an expanded footprint for the 2019 LA Pride in West Hollywood celebration on June 7, 8, and 9, the City of West Hollywood's free shuttle to Hollywood and Highland, Cityline Commuter, and the City's free weekend nighttime and Sunday Funday ride, The PickUp, will get together and become "Pride Ride" for the weekend.
Pride Ride will offer a safe and convenient way to and from Metro rail service at Hollywood and Highland and destinations in the City of West Hollywood, traveling along Santa Monica Boulevard. In Hollywood, vehicles will stop on Highland Avenue (just south of Hollywood Boulevard on the west side of the street).
For more information about Pride Ride, please visit www.wehopickup.com or www.weho.org/cityline.