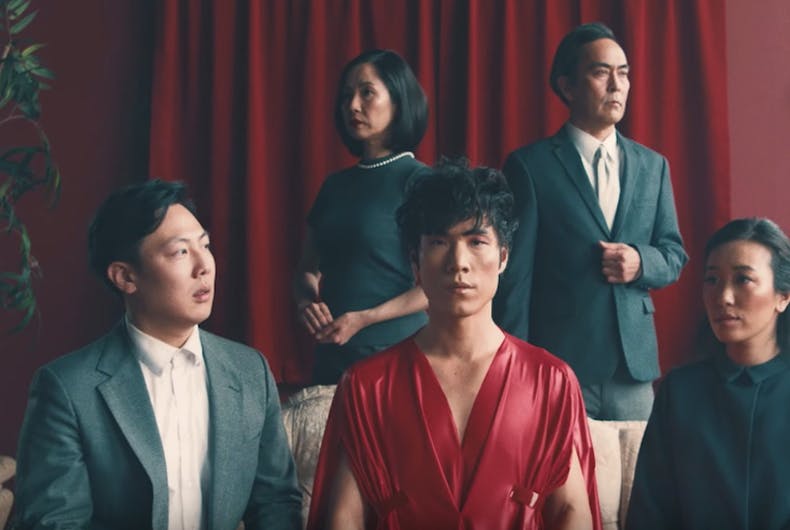 Eugene Lee Yang — a 33-year-old queer choreographer better known as one of Buzzfeed's "Try Guys"  — recently came out as gay in a Twitter post with an accompanying dramatic music video which he wrote, directed and choreographed, reports LGBTQ Nation.
The video features instrumental music by Odesza and dramatic interpretations of societal queerphobia including a shooting at a gay bar, a gay bashing, an angry sermon at a conservative church and familial rejection.
The video also features other Asian performers including RuPaul's Drag Race stars Kim Chi and Mayhem Miller, Intae Kim, Gary Murakami, Terumi Shimazu, Grace Yoo and other well-known personalities like video personality Curly Velasquez, Instagram fashion influencer Jazzmyne Jay, drag queen Rhea Litré and trans actress Arise Wanzer, reports LGBTQ Nation.
WATCH!