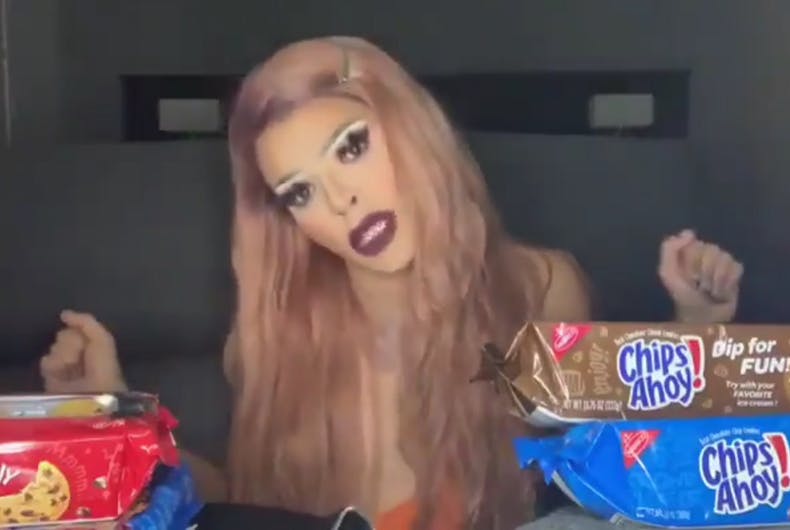 (Photo: Vanessa Vanjie Mateo)
RuPaul's Drag Race seasons 10 and 11 contestant Vanessa Vanjie Mateo recorded a video for Chips Ahoy! cookies and conservatives got mad, reports LGBTQ Nation.
Miss Vanjie recorded a Mother's Day message for Chips Ahoy! because she's the perfect person to do it: "Get those cookies" is one of her catchphrases, her voice has been compared to Cookie Monster's, and her drag mother, Alexis Mateo, is pretty well-known herself.
She urged viewers to buy cookies for "your real mama, your drag mama, whichever mama, somebody, whoever taking care of you, whoever you feel or consider your mama," reports LGBTQ Nation.
Conservatives took to Twitter to express their outrage. "Chips Ahoy no more for this family," wrote one of those fragile souls. "Every time I see a package of these cookies I'll think of this gender confused freak! Everyone that goes to the grocery store, push all the Chops Ahoys to the back and put another brand in front of it."
WATCH: