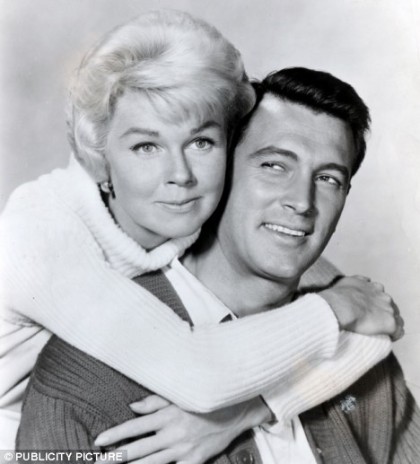 (Photo: Doris Day with Rock Hudson)
Actress and singer Doris Day made nearly three dozen films and more than 600 recordings. At the height of her career, she topped both the billboard and the box office charts. Day died of pneumonia on Monday at the age of 97, reports NPR.
Day remains one of the most successful female movie stars of all time. She embodied the "girl next door" even in her 40s, which is probably why her films with Rock Hudson were so successful. 
In a tribute to Rock Hudson, aired on Turner Classic Movies in 2014, Day choked up and revealed: "I lost one of my dearest friends and I still miss him so much."
"He was one of the funniest men I've ever known – and the nicest," she added.
They were so close, reported Greg Hernandez at Gay Star News, that even as Hudson, a closeted gay man throughout his career, kept a commitment to appear with Day to launch her new talk show in 1985 – the last year of his life.
Hudson was dying of AIDS and his ravaged appearance that July shocked the public. He was dead by October, six weeks shy of his 60th birthday.
READ MORE HERE:
https://www.npr.org/2019/05/13/225446337/actress-and-singer-doris-day-hollywoods-girl-next-door-dies-at-97