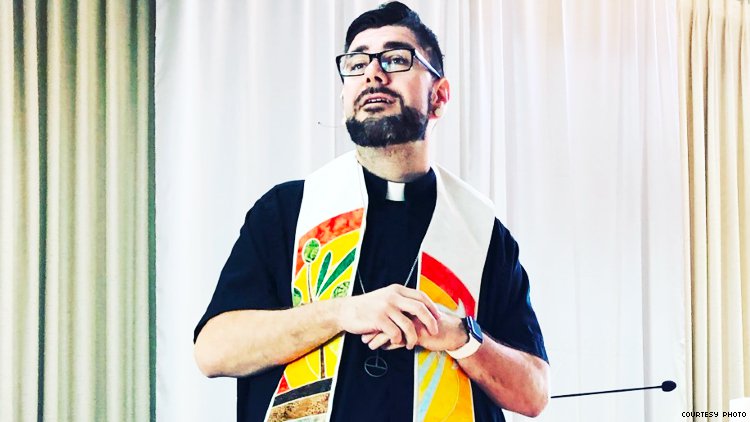 (Photo: Pastor Casey Tinnin)
Rocklin, Calif., has been in the news for some anti-LGBTQ activism by those who object to a new state-mandated inclusive public school curriculum — but there's some support for LGBTQ youth in the area as well, reports Trudy Ring at the Advocate.
In a meeting this month, the Rocklin Unified School District board adopted a curriculum that complies with California's Fair, Accurate, Inclusive, and Respectful Education Act, which requires public schools to teach about the contributions of LGBTQ figures, along with those of other historically marginalized groups, starting in second grade. 
Some parents in the Northern California town, in Placer County near Sacramento, were so incensed by the move that they protested by keeping their children out of school, reports the Advocate.
But LGBTQ-supportive forces have mobilized as well. Among them are a youth group, the Landing Spot, led by Pastor Casey Tinnin of the Loomis Basin Congregational Church United Church of Christ — an LGBTQ-inclusive church in the nearby town of Loomis that draws many congregants from Rocklin and the surrounding area — and local gay-straight alliances.
READ MORE HERE:
https://www.advocate.com/news/2019/5/11/gay-pastor-fighting-lgbtq-lessons-calif-school-district