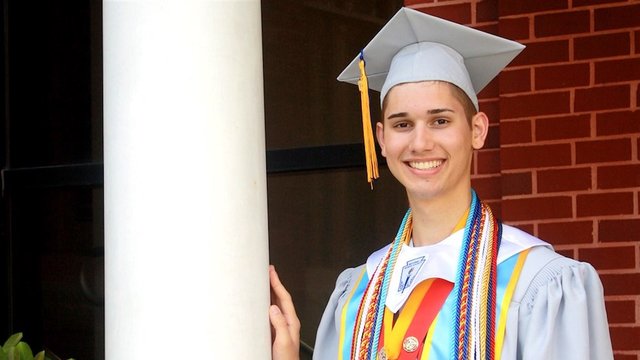 (Photo: Seth Owen)
The gay Florida teen who received national attention last year after his parents kicked him out of his home and left him without enough money to attend Georgetown recently landed an internship at Rep. Stephanie Murphy's (D-Fla.) office and is prospering at the university, reports The Hill.
Murphy's office told The Hill on Saturday the congresswoman had contacted Georgetown to offer her support and an internship for Seth Owen after hearing about his story.
"I am proud that Seth chose to be a part of our team," Murphy said in a statement to The Hill.
Owen told the Orlando Sentinel Friday that he has also started a scholarship designed to help "students in marginalized communities access post-secondary education." He said he used a $25,000 donation he received from Ellen DeGeneres last year to start the initiative, which will be provided by his Unbroken Horizons Scholarship Foundation.
READ MORE HERE:
https://thehill.com/blogs/blog-briefing-room/news/432337-gay-florida-teen-kicked-out-of-home-lands-internship-with