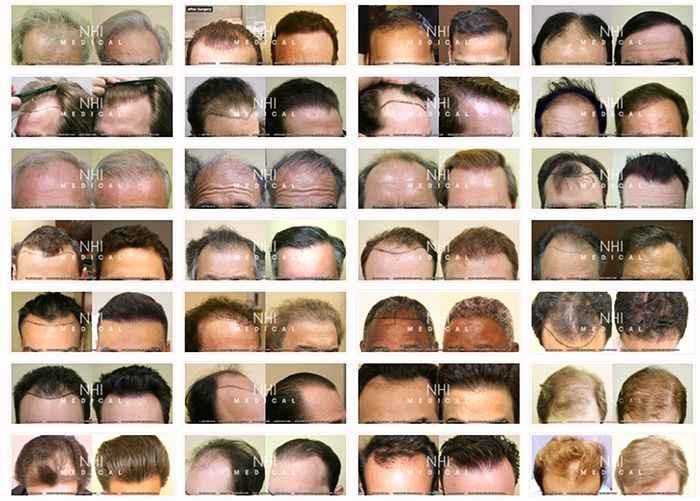 NHI MEDICAL
A Different Approach to Hair Restoration

Patients often leave NHI Medical in happy disbelief. They are pleasantly surprised that their scheduled consultation is with the doctor that will be performing their hair restoration procedure, versus a salesperson. They are even more surprised that the doctor they meet with actually tells them the truth about the results they can expect versus overpromising and under-delivering.
The doctors of NHI Medical have been world leaders in hair restoration technology for over 25 years. Dr. William Rassman and Dr. Jae Pak have revolutionized the art of FUE and FUT hair transplant and SMP with their U.S. Patented inventions and keen aesthetic. Drs. Rassman and Pak, along with their highly trained surgical team, through innovation, artistry, and integrity, have provided world-class results to fellow doctors, celebrities, dignitaries, and patients from all walks of life and from around the globe.
People often come to NHI Medical expecting the standard sales pitch accompanied by being shown stock photos or pictures of celebrities the practice has never performed procedures on. However, they quickly learn that the doctors of NHI Medical practice the art of hair replacement differently than most. They believe in compassionate care for all their patients and use the most innovative technology. Their five star reviews all speak to their patients feeling confident knowing they are in the good hands of the pioneers of Hair Replacement and Scalp Micropigmentation (medical grade tattooing to give the illusion of a five o'clock shadow or density where hair is thinning.)
 While many doctors in the hair replacement field use false advertising, and run their practice like a factory, the doctors of NHI Medical choose only the most ethical approach. They get to know their patients, treat them with respect and provide the best possible results. They only share "before and after' photos of their actual patients who have consented to have them shown. They have offices conveniently located in Brentwood and Irvine and both Dr. Rassman and Dr. Pak were just inducted into the  RealSelf Top Doctors Hall of Fame. 
---
For more info visit www.newhair.com or call 1-800-NEW-HAIR. Mention discount code NHIM3 to receive at $300 discount on your hair.