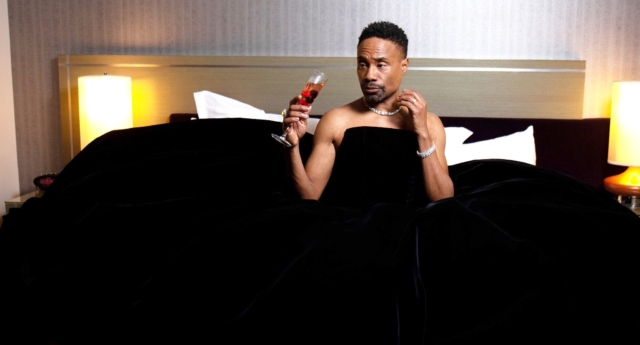 Pose and American Horror Story star Billy Porter has a defiant response to people criticising his show-stopping tuxedo gown at the Oscars on Sunday: Mind your own business, reports Pink News.
"If you don't like it, go somewhere else. You don't have to look. It's not about you. I don't understand why my putting on a dress causes this much strife in your life," Porter told the Associated Press.
Porter added: "The comments are not my business. What people think about what I'm doing is not my business. I lived that already.
"I'm inside of my authenticity and the whole point is that you have to respect me as much as I respect you."
READ MORE HERE:
https://www.pinknews.co.uk/2019/02/28/billy-porter-tuxedo-gown-critics-response/?utm_source=feedburner&utm_medium=feed&utm_campaign=Feed%3A+Pinknews+%28Pink+News%29