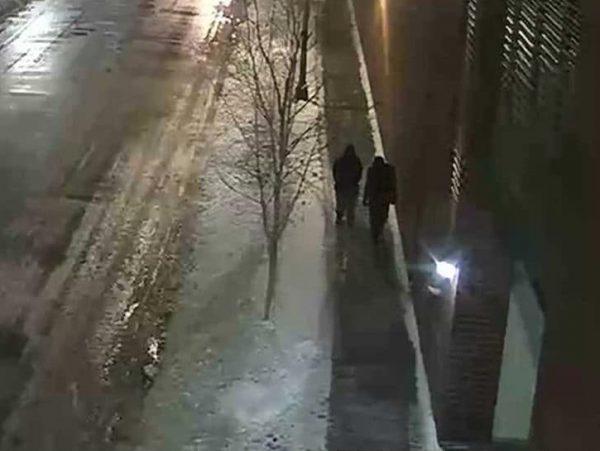 Surveillance video captured potential persons of interest in the attack on "Empire" actor Jussie Smollett in the Streeterville neighborhood, Chicago police said Wednesday afternoon, reports ABC 7 in Chicago.
Chicago police released the photos late Wednesday. The photos show two silhouettes on New Street near Illinois between 1:30 a.m. and 1:45 a.m. Tuesday.
At about 2 a.m. Tuesday, Smollett, 36, reported he was walking alone in the 300-block of East North Water Street when two people he didn't know started yelling racial and homophobic slurs at him, police said. He told Chicago police that the attackers yelled "MAGA country."
Police are investigating the incident as a possible hate crime. A dozen detectives are working on the case and had reviewed hundreds of hours of surveillance video before finding the images of the potential persons of interest. Chicago police said they would like to question the two people in for questioning, reports ABC 7.
Brandon Z. Moore, Smollett's music manager, said he was on the phone with the actor when he heard some of the attack, and heard the words "MAGA country."
"I heard that clearly. I heard the scuffle and I heard the racial slur," Moore told Variety.
Chicago police confirmed they have spoken to Moore and his account is noted in the police report.
READ MORE HERE:
https://abc7chicago.com/video-shows-potential-persons-of-interest-in-empire-actor-attack-police-say/5113489/?fbclid=IwAR2UxKRoL4ARWGUVzTGm7Ruk7v1bmqaXtqjOjdXcuZSth2rDco1Xh2U2up8