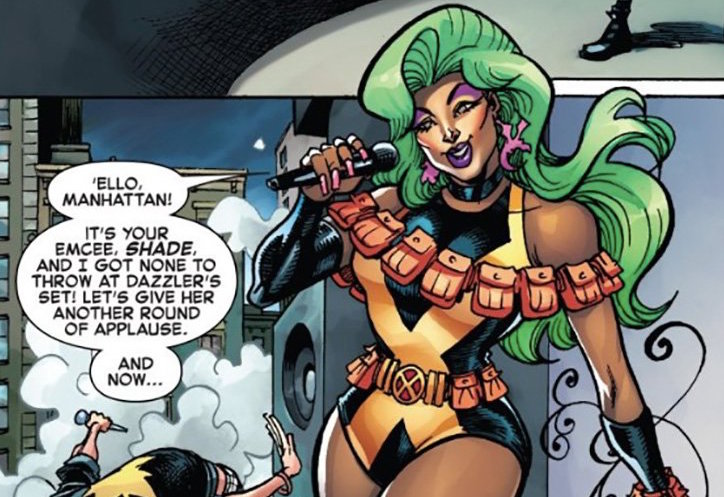 Gay Marvel comic book writer Sina Grace made waves in 2015 by re-introducing the frosty X-Man, Iceman, as a gay character. And now Grace has broken new ground by introducing what could be the series' first-ever drag queen superhero: a fan-wielding Glamazon named Shade, reports Queerty.
Advocate.com reports that Shade made her X-Men debut last month when she appeared in Issue #4 of Iceman.
Although Shade only had a single panel in Issue #4, Grace says she'll appear again in Issue #5 and will also appear in the X-Men's: Winter's End, a special issue to be released in February.
READ MORE HERE:
https://www.queerty.com/finally-x-men-just-introduced-first-ever-drag-queen-superhero-shade-20190109