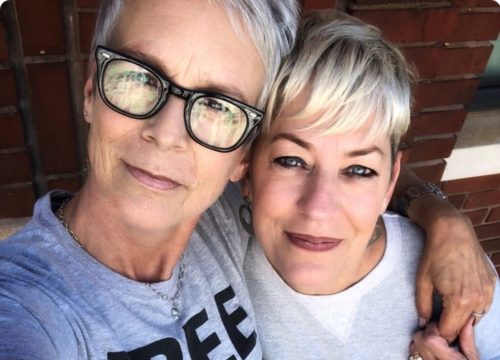 A woman who promised to attend gay people's weddings if their mothers wouldn't is getting a film made about her, reports LGBTQ Nation.
Sara Cunningham got national attention  when she posted on Facebook that she would attend weddings as a stand-in, since so many LGBTQ people have been rejected by their parents.
Jamie Lee Curtis has purchased the film rights to Cunningham's 2014 memoir, How We Sleep at Night, about her relationship with her gay son.
"I hope to do justice to her story and the story of so many marginalized people in the LGBTQ community."
READ MORE HERE:
https://www.lgbtqnation.com/2019/01/attends-gay-weddings-stand-mom-now-theyre-making-movie/?utm_source=queerty&utm_medium=directlink&utm_campaign=directlink&utm_content=She+attends+gay+weddings+as+a+'stand-in+mom.'+Now+they're+making+a+movie+about+her.