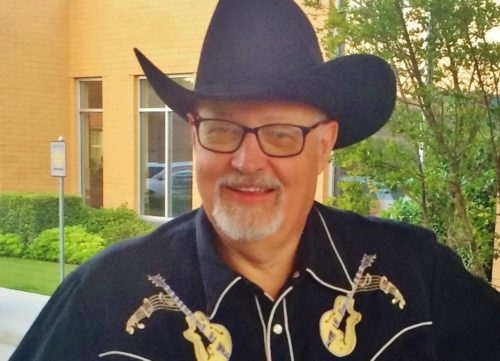 (Photo: James "Doc" Greene Sr.)
James "Doc" Greene Sr. was detained by police after barging into a Houston library   to protest a scheduled drag queen storytime for children, reports LQBTQ Nation.
Greene has previously been banned from the library for similar antics – including filming children without permission.
Greene had a concealed weapon and was disarmed by officers.
A spokesperson for the Houston Police Department told OutSmart Magazine that Greene entered the building about 15 minutes before the program was to begin. Police were called when he refused to leave.
READ MORE HERE:
https://www.lgbtqnation.com/2019/01/armed-man-detained-police-bursts-library-protest-drag-queen-storytime/?utm_source=LGBTQ+Nation+Subscribers&utm_campaign=1d2d3b727d-EMAIL_CAMPAIGN_2019_01_31_05_30&utm_medium=email&utm_term=0_c4eab596bd-1d2d3b727d-430297749