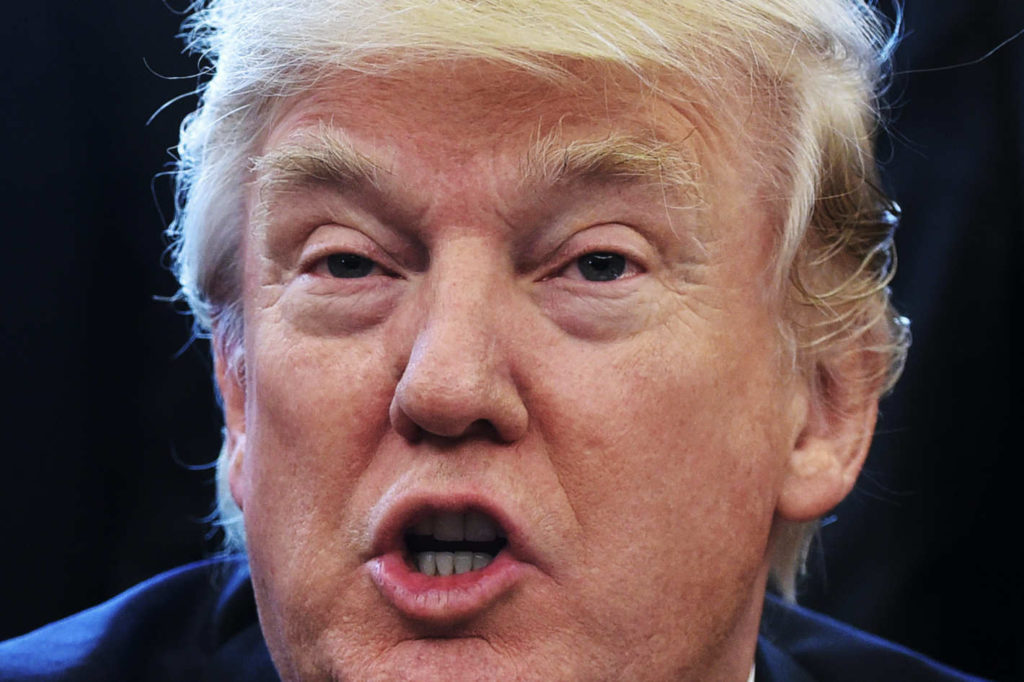 Donald Trump is condemning the attack on "Empire" star Jussie Smollett, reports Aol.
During a discussion at the White House on Thursday, the president addressed the reported homophobic and racist assault on Smollett.
"That I can tell you is horrible," he said, per Deadline. "It doesn't get worse."
The comments come two days after Smollett was attacked on the streets of Chicago at around 2 a.m. The vicious encounter allegedly involved two assailants who hurled homophobic insults at the actor before physically attacking him and pouring a chemical substance believed to be bleach over his head.
The duo also reportedly put a rope around Smollett's neck — believed to mimic a noose — before fleeing the scene. Chicago police confirmed that the "Empire" star can be seen entering his apartment after the attack with a rope around his neck. The confirmation came hours after authorities released a screen grab of the suspected attackers that they obtained from nearby surveillance footage., reports Aol.
While attacking the openly gay actor, the criminals also reportedly screamed "this is MAGA country," referring to Trump's "Make America Great Again" campaign slogan.
READ MORE HERE:
https://www.aol.com/article/entertainment/2019/01/31/donald-trump-reacts-to-attack-on-empire-star-jussie-smollett/23657996/