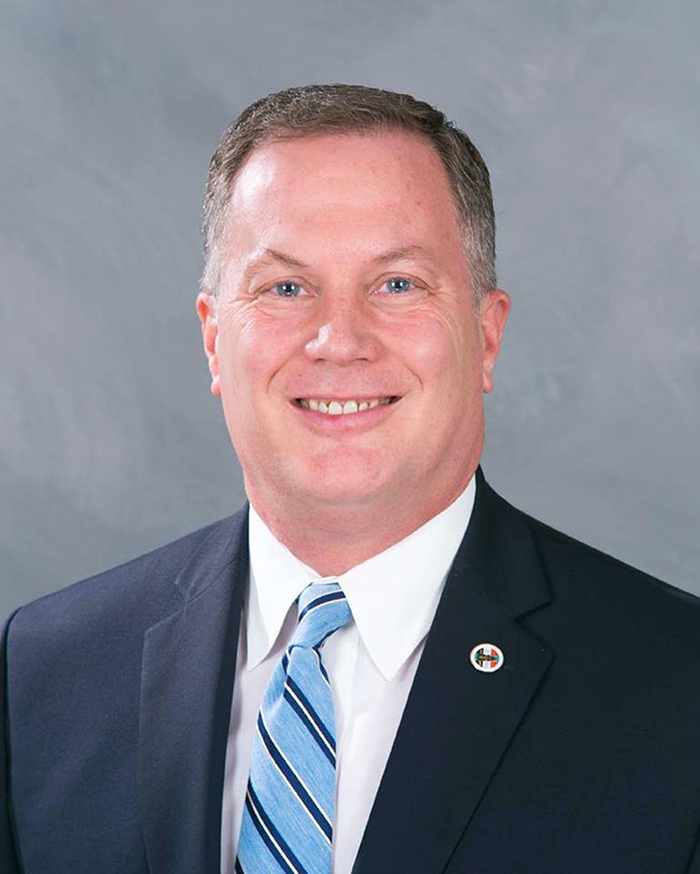 Former West Hollywood city council member, Los Angeles County Assessor, Jeffrey Prang is running for re-election.
BY MARK ARIEL
Los Angeles County Assessor Jeffrey Prang, former West Hollywood council member, currently running for re-election,  is no stranger to politics. 
A gay man, originally from Warren, Michigan, Prang says that "public service has appealed to me for as long as I can remember. While I was shy and introverted in high school, I always aspired to be engaged in the community. My first real effort was while I was at MSU and I served as a Legislative Intern in the Michigan House of Representatives. The summer preceding my senior year, I actually ran for city council in my home town. I got clobbered at the polls, but learned more than I could ever learn sitting through political science classes."
After moving to California, at the age of 25, Prang "re-engaged in politics, including LGBTQ activism. I joined the board of the Stonewall Democratic Club and served as President of the West Hollywood Democratic Club. I also worked as a staffer on campaigns, until I was hired by former LA County Assessor Kenneth P. Hahn, who was the first out-gay assessor."
Overall, says Prang, the West Hollywood city council experience "was the greatest thing I've ever done. I loved (and still love) the City, its history, its people and the role it plays in our state and nation."
During his tenure, reveals  Prang, "we led on a number LGBTQ issues, including marriage equality, transgender rights and empowerment, environmental sustainability, affordable housing, and animal welfare." 
RESTORING PUBLIC TRUST
When Prang took over the position of Los Angeles County Assessor in 2014 it was a very troubled agency. "The previous Assessor was charged with public corruption and had served time in jail," reveals Prang. "Restoring public trust and employee morale was paramount. However, a crisis also provides an opportunity, of which I took advantage. I initiated an aggressive program to transform the department into a more effective and efficient public service agency. I began by launching a 5-year, $80 million program to update our outdated 1970s era, mainframe/green screen technology systems. We digitized all of our property records, 2.3 million files with over 100 million documents, which were previous maintained in paper format. The department's website was modernized and we released over a dozen years of assessment data on the County's open Data Website to increase transparency. 
With the support of the Board of Supervisors, we lowered 'business personal property' taxes for 50,000 small businesses, and opened a one-stop public service counter to help taxpayers more easily navigate the complex property tax process. We have also helped more taxpayers take advantage of tax savings programs designed for homeowners, seniors, the disabled and veterans."
A STRONG VOICE
Prang admits the while his current position does not have as big of an impact on LGBTQ issues as during his days as Mayor and Councilmember in West Hollywood, he notes that. as of right now, "as Assessor of the nation's most populous county with nearly 11 million residents, I represent the largest constituency of any out LGBTQ elected official in the world!"
Prang, however, still has the community's interest at heart.
"I am currently sponsoring legislation, being carried by Assemblymember Laura Friedman (D-Glendale), AB 2663, that will correct an inequity for same sex couples who filed as domestic partners between 2000-2015 and who had their property reassessed in circumstances in which a married couple would not be reassessed," he reveals.
" If signed into law, the program will create an amnesty of sorts, that will treat domestic partners as though they were married during this period of time. As you know, a reassessment of your property can be very expensive… As an elected official holding a significant public office, I have the opportunity to influence public policy and public opinion, and have a platform in which I can be a strong voice on behalf of our community." 
---
To learn more about Jeffrey Prang's re-election campaign (the election is next month)  visit his website, www.JeffreyPrang.com.