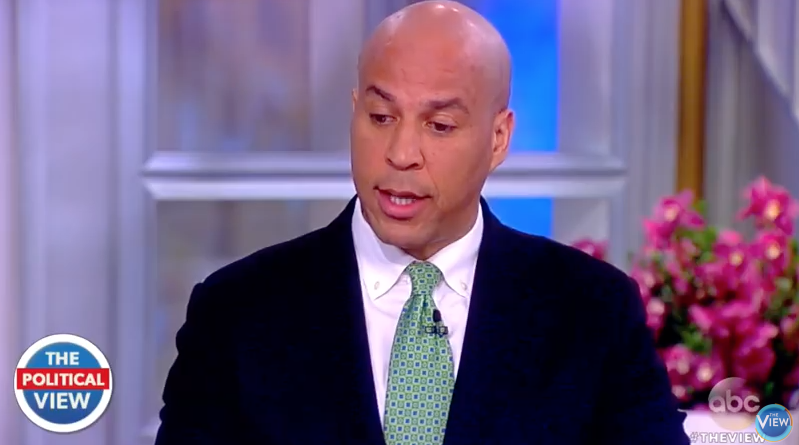 Sen. Cory Booker (D-NJ) stopped by The View on this week, where he preached a message of unity in our currently heavily divided country, reports Uproxx.
"There an old African saying that says if you want to go fast, go alone, if you want to go far, go together. If this country is going to go far, we need to find ways to create common ground and stand together," said Booker.
Joy Behar asked Booker: "Are you a contender in 2020, for president?"
"I am a contender for the 2018 midterms where I am gonna be fighting for every Democratic candidate. This is the most important midterm election of our lifetime, and my focus and energy are for folks who are looking beyond that," he answered, over goading and laughter from the panel. "Don't look beyond! November, November, November!"
Behar then turned to the audience, and was met with overwhelming applause when she asked who would like to see Booker run. Your move, Cory.
WATCH: