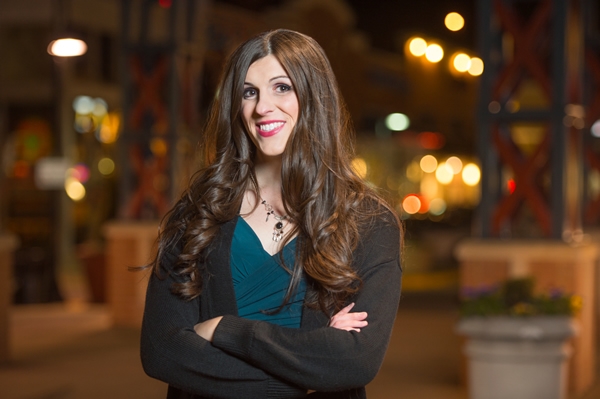 (Photo: Danica Roem)
Demi Lovato brought a special guest with her to last night's American Music Awards red carpet. The singer, songwriter, and actress was  joined by Danica Roem, who earlier this month was elected Virginia's first transgender state legislator.
Roem joined Lovato as part of the Together movement, GLAAD's campaign calling on all marginalized communities to stand together.
The two spoke out on the red carpet about LGBTQ equality and calling for Americans to stand united against discrimination. During the AMAs, Lovato performed "Sorry Not Sorry," the lead single off of her recent album Tell Me You Love Me. Her documentary "Demi Lovato: Simply Complicated" premiered last month on YouTube.
"Demi Lovato and Danica Roem are two strong and inspirational women who embody the need for all Americans to stand together united and to take action today against any form of discrimination and oppression," said GLAAD President and CEO Sarah Kate Ellis.
"Danica Roem is a trailblazer whose win in Virginia showcased both how young people and marginalized communities can impact voting results and how every American deserves an opportunity to work hard and achieve their dreams."
"Demi Lovato continues her legacy of raising the bar for entertaining audiences around the world and for spotlighting social issues that need the most attention."