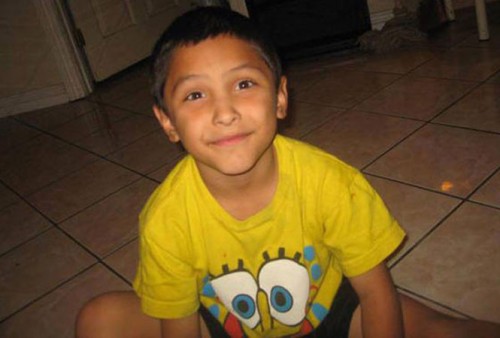 (Photo: Gabriel Fernandez. RIP)
Eight-year-old Gabriel Fernandez from Palmdale died after his mother's boyfriend, Isauro Aguirre, allegedly beat and tortured the boy. The boy had only recently been returned to his mother's care despite more than 60 complaints of child abuse and eight investigations by the Department of Child and Family Services.
The boy was allegedly abused because his guardians thought he was gay, reports lgbtqnation.com.
The boy's mother and her boyfriend, Isauro Aguirre, are both charged with murder in the tragic case made worse by callous social workers and indifferent police. Aguirre is currently on trial. The child's mother will be tried separately. Four social workers have been charged with child abuse and other crimes for neglecting the boy's welfare.
READ MORE HERE:
https://www.lgbtqnation.com/2017/10/murdered-boys-abuse-reported-multiple-times-authorities-nothing-help/