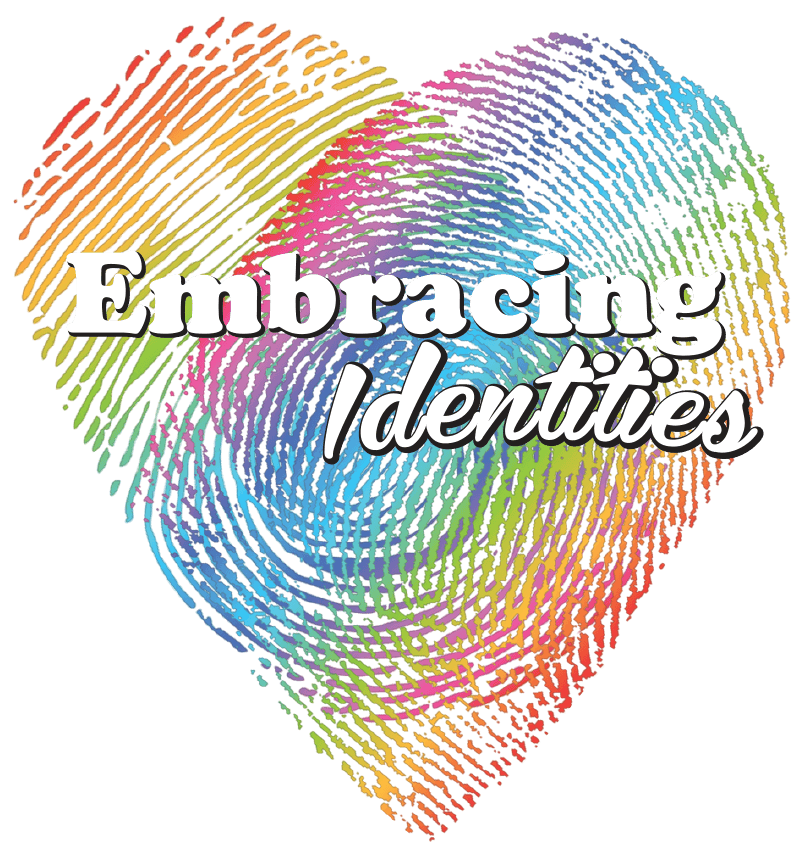 With national adoption month around the corner, THE FIGHT honors its commitment to the prosperity of the LGBTQ family. We caught up with director of Penny Lane center's EDGY conference, Cameron Glasgow to learn more what EDGY is all about.
What is the EDGY conference and what is EDGY's mission?
EDGY is a one-day conference initially aimed at individuals working with LGBTQ youth and their families in the social service system.  In the past few years the mission has expanded to include anyone in our communities that works and/or interacts with LGBTQ individuals to be provided with tools to create better understanding, acceptance and ultimately assistance to the LGBTQ community.
What influenced Penny Lane Centers to start the EDGY conference?
Penny Lane Centers was founded in 1969 with a strong focus on empowerment. Initially it was young women in placement that had nowhere to go.  From the onset Penny Lane Centers has never asked, accepted or rejected any client due their sexual orientation or gender identity.  Throughout the years, Penny Lane Centers grew and became known as a place that provided safety and real-world experiences to all of its youth, including LGBTQ youth. In 2009, after noting a dearth in the social services spectrum of LGBTQ affirming and informed placements, Penny Lane Centers launched its first EDGY Conference as an LGBTQ-101. In 2010, Penny lane received the HRC all-children's seal. Penny Lane Centers has and always will pride itself on taking in the hardest-to-place youth evidenced by the fact it was the first social service agency to accept transgender youth in to its programs.
What challenges do our LGBTQ youth most commonly face?
The biggest challenge continues to be understanding and access to services.  LGBTQ youth are kicked out of their homes, they feel alone, unloved and unsupported. They go down a path of depression which often includes drug and alcohol abuse, survival sex for money and other negative behaviors which could ultimately result in suicide.  The number of homeless individuals is a challenge in every community today but LGBTQ youth are a disproportionate share of the homeless population as well as the children placed in to foster care.  We work hard by providing awareness and tools for those working with LGBTQ youth.
What are some challenges you believe the LGBTQ community faces when it comes to building a family?
The challenges are more societal as social stigma is placed on LGBTQ parents. This is due in large part to a lack of understanding and a fear that gay parents will end up nurturing "gay kids".  There's a lack of resources for LGBTQ parents and positive visual role models.  They have the same challenges and love their kids like every other parent.  At EDGY we try to educate people to understand this and embrace all parents and caregivers.
Do you believe there are differences with LGBTQ parenting?
We all have our own personalities that influence our youth and have a direct impact on these kids. Ultimately these children will develop their own personalities, beliefs and families, probably with a larger degree of understanding and acceptance for LGBTQ individuals in our society if we educate those that influence them.
What are the types of services Penny Lane Centers offers?
Penny Lane Centers is a nonprofit social service agency that has a myriad of services.  Our services range from a residential/group home program, foster family agency, adoption agency and a large mental health clinic.  In addition we have transitional and permanent housing for homeless youth and families.  Penny Lane Centers also has a number of community based services like Family Preservation, Partnership for Families, Relative Home Assessment Services and others.    Penny Lane Centers has offices and locations throughout LA County. Amongst our newest programs we have two Transitional Age Youth (TAY) drop-in centers that provides food, showers, laundry services, job placement assistance and other services.  In the homeless youth population, 40% identify as LGBTQ.  In addition we have begun operating a Parent Training Academy for biological, foster, adoptive and other parents/caregivers.  Many LGBTQ parents have attended our Parent Training Academy.
Do you ever have testimonies from previous attendees?
A devout Catholic mother of three kids, and foster parent, who went through our program. She had a 14yo boy who identified as Trans and wanted to transition to become a woman. She had no idea how support him- all she knew was that she wanted to support him. At the conference, she was able to experience a panel of all trans-adults who spoke on the importance of the support needed at a young age and how that was essential to them becoming strong adults. She saw her son (now daughter) in all of them and finally understood her struggle. She understood, empathized, and now was able to become an advocate for her daughter to get the proper medical and mental support that she needed.
What made you get into running the EDGY conference and working for Penny Lane Centers?
I wanted to give back to the LGBTQ community. I came from an amazing family that gave me so much including unconditional love and support when I came out of the closet.  If I can give an LGBTQ youth or someone who works with LGBTQ youth the tools to live a life that is affirming and safe, then I've done my job.
How can anyone get involved with hands-on advocacy with Penny Lane Centers?
Go to www.edgyconference.com or www.pennylane.org, attend a fundraising event or just sign up to volunteer.  We have many locations and a lot of youth in need.   We will find a place for you.  Organizations can get involved as well by sponsoring EDGY or just having a resource table at the EDGY conference.  Read all about it on our website.
Leave us off with some words from the wise. What advice would you give our community as a whole?
Change starts with you. Look at yourself and what you're doing and how you can change the world. Embrace all the differences and you'll find the similarities.
EDGY conference will be held at the Skirball Cultural Center on Friday October 27 2017 from 8 AM – 5 PM. The Skirball Cultural Center is located at 2107 N. Sepulveda Ave Los Angeles, CA 90049. For more information about the EDGY conference, please visit www.EDGYconference.com