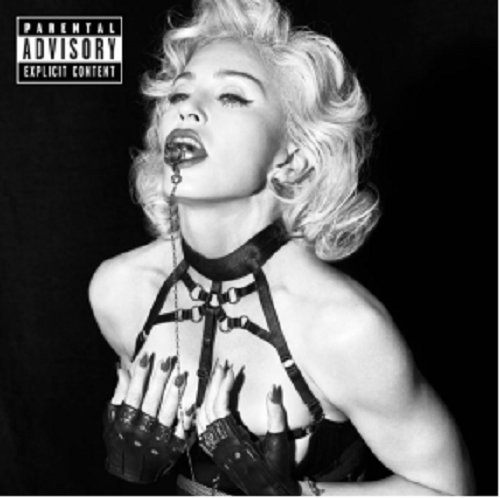 By Paulo Murillo
It's time for new dirty selfies.
Madonna will be talking to fans on Grindr!
The hookup app reported today that Madonna and Grindr have teamed up to launch a new contest that will give five lucky users the chance to chat with the Queen of Pop via the hookup site.
To win, users must recreate Madonna's Rebel Heart album cover and post it as their Grindr profile picture with the hashtag #LivingForLove somewhere on the headline. Do this before midnight on Valentine's Day, February 14 and you might get lucky.
A Madonna inspired profile photo will most likely make it harder to get you laid, but it may give you a chance to win an intimate back and forth with the Queen of Pop.