TRACKING MENINGITIS IN LOS ANGELES
The Los Angeles LGBT Center's medical director, Dr. Robert Bolan has urged the Center for Disease Control and Prevention (CDC) to determine why gay/bisexual men seem to be at greater risk of exposure to, and transmission of, invasive meningococcal disease (IMD) than the general population.
This past August the Los Angeles County Department of Public Health documented a new case of invasive meningococcal disease in Los Angeles County. The patient is an adult gay male resident of the Hollywood-Wilshire area and is currently recovering from his illness.
"We've got to learn why gay and bisexual men seem to be at greater risk of IMD, what correlation there may be to someone's HIV status and what should be done about it, including potential updates to the CDC's vaccine recommendations," said Dr. Bolan. "I'm pleased that the CDC has responded quickly to our letter and has contacted me to discuss next steps."
TRANSGENDER ACTIVIST FIGHTS FOR ONE-STOP HEALTHCARE
Bamby Salcedo, the founder and president of the TransLatina Coalition—a group of trans Latina leaders dealing with the needs of trans Latina women in the USA—is advocating for a "one-stop" healthcare option in Los Angeles, with the hopes of "helping transgender people see a doctor in a dignified and convenient way."
Salcedo approached Sheila Kuehl, former state lawmaker and candidate for Los Angeles County Board of Supervisors, at a recent town hall meeting to promote the idea of a one-stop transgender health center in Los Angeles. According to Kuehl's campaign manager, the candidate is "strongly supportive" of a one-stop health center concept for transgender people.
For more information, visit translatinacoalition.org    
MARVEL, TAKEI, YAROSLAVSKY VANGUARD AWARD HONOREES
The Los Angeles LGBT Center will honor Marvel Entertainment, activists George Takei and Brad Altman and Los Angeles County Supervisor Zev Yaroslavsky with Vanguard Awards at a ceremony taking place at the Hyatt Regency Century Plaza November 8.
Marvel is being honored for its LGBT characters and story lines and for their efforts to bring more diversity to their comics, which some feel parallel the struggle of LGBTQ people.
Actor George Takei and his husband Brad Altman have been prominent spokesperson for LGBT rights, since publicly coming out in 2005.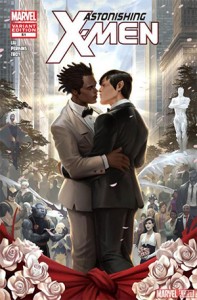 Los Angeles County Supervisor Zev Yaroslavsky will also be honored with a Vanguard Award at the ceremony, which celebrates efforts to promote tolerance and understanding of LGBT people.
For more information, visit lgbtvanguardawards.org.
WEHO, ISRAEL IN HIV/AIDS TASK FORCE
The Israeli Consulate in Los Angeles and the City of West Hollywood launched the Israel-West Hollywood HIV/AIDS Task Force at an inaugural event that took place at Congregation Kol Ami last month.
The Israel-West Hollywood Task Force will connect clinicians and researchers in West Hollywood and Israel to share clinical data and support HIV/AIDS related cooperation between West Hollywood and Israeli educational institutions.
AIDS WALKS, RIDES THROUGHOUT SOCAL
The 30th annual AIDS Walk Los Angeles takes place on Sunday, October 12. The Walk begins and ends in West Hollywood Park, and usually takes about 2.5 hours to complete. For more info visit: aidswalk.net.
Desert AIDS Walk—a 2.5 mile loop that starts and ends in Ruth Hardy Park in Palm Springs—takes place on October 18. For more info visit: www.desertaidswalk.org.
The Orange County Ride for AIDS takes place on Saturday, October 25 at the William R, Mason Regional Park in Irvine. For more info visit: www.ocasf.org.