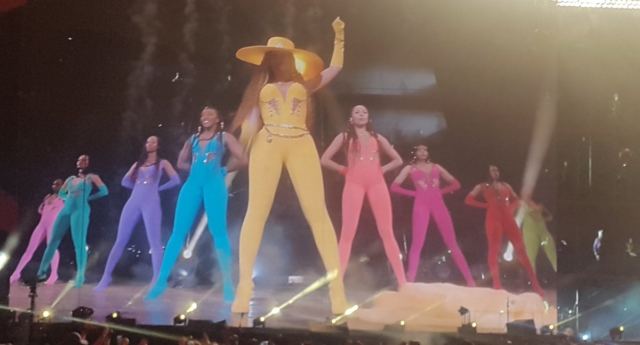 Beyoncé made a human LGBT+ Pride flag with her backup dancers at her headline show at Global Citizen Festival in South Africa on Sunday night (December 2), reports Pink News.
Beyoncé closed the festival, which campaigns to end extreme poverty, in Johannesburg with a blistering performance, featuring the singer in a yellow costume alongside her dancers dressed in the other colours of the rainbow Pride flag.
The singer assembled the woman-made Pride flag during her song Formation.
READ MORE HERE:
https://www.pinknews.co.uk/2018/12/03/beyonce-lgbt-pride-flag-global-citizen-festival/?utm_source=feedburner&utm_medium=feed&utm_campaign=Feed%3A+Pinknews+%28Pink+News%29